Our selection includes all well-known screen brands, such as Samsung, Philips and LG, however we are specialized in professional Samsung LCD screens , with the focus on Samsung SMART Signage Solutions range. Samsung screens connect to viewers! These combine hardware with software and can be integrated into existing networks. Your current screens can be easily updated and the network extended.
Samsung screens have the best picture quality and offer reliable and easily manageable software – no matter how many screens you have. In addition, our product range features Samsung video wall solutions, interactive screens, monitors and specialized screens for window displays.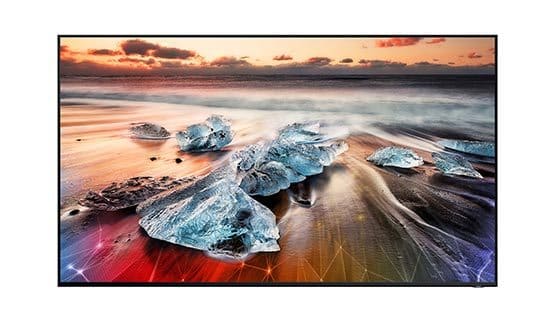 Professional LCD screens (Samsung SMART Signage)
Our product range features high quality professional Samsung LCD screens. We offer a selection of sizes and models. These screens guarantee a clear picture and deep tones. Samsung screens can be used both in vertical as well as horizontal mode. Suitable for indoor spaces to present infographics, advertisements or entertainment.
---
Screen diagonal
10", 22", 32", 43'', 49", 55'', 65'', 75'', 85'', 98"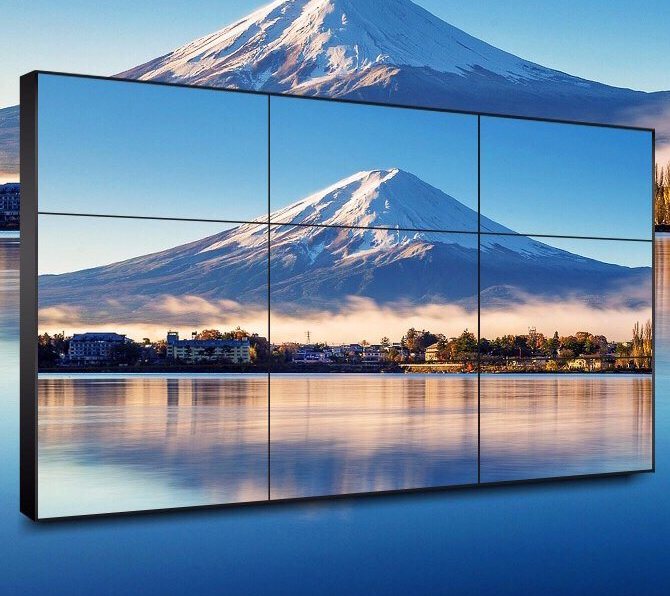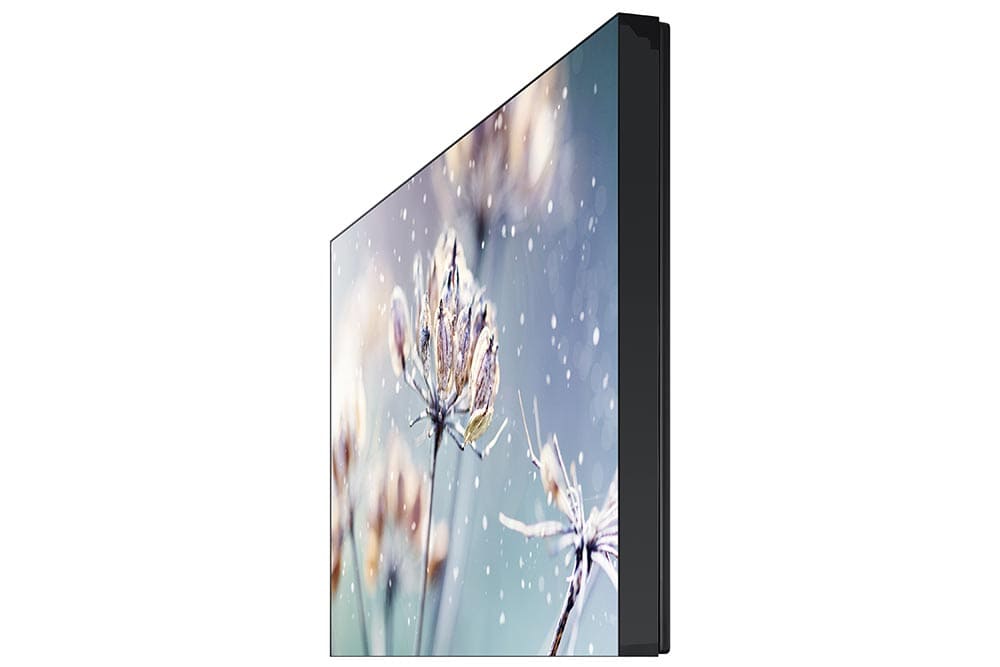 Video walls
Samsung video walls consist of multiple UHD screens. Video walls have a clear picture and the frame is ultra-thin. If you need to present visuals on a larger scale, whether in an office or a store, Samsung video wall should be your choice.
---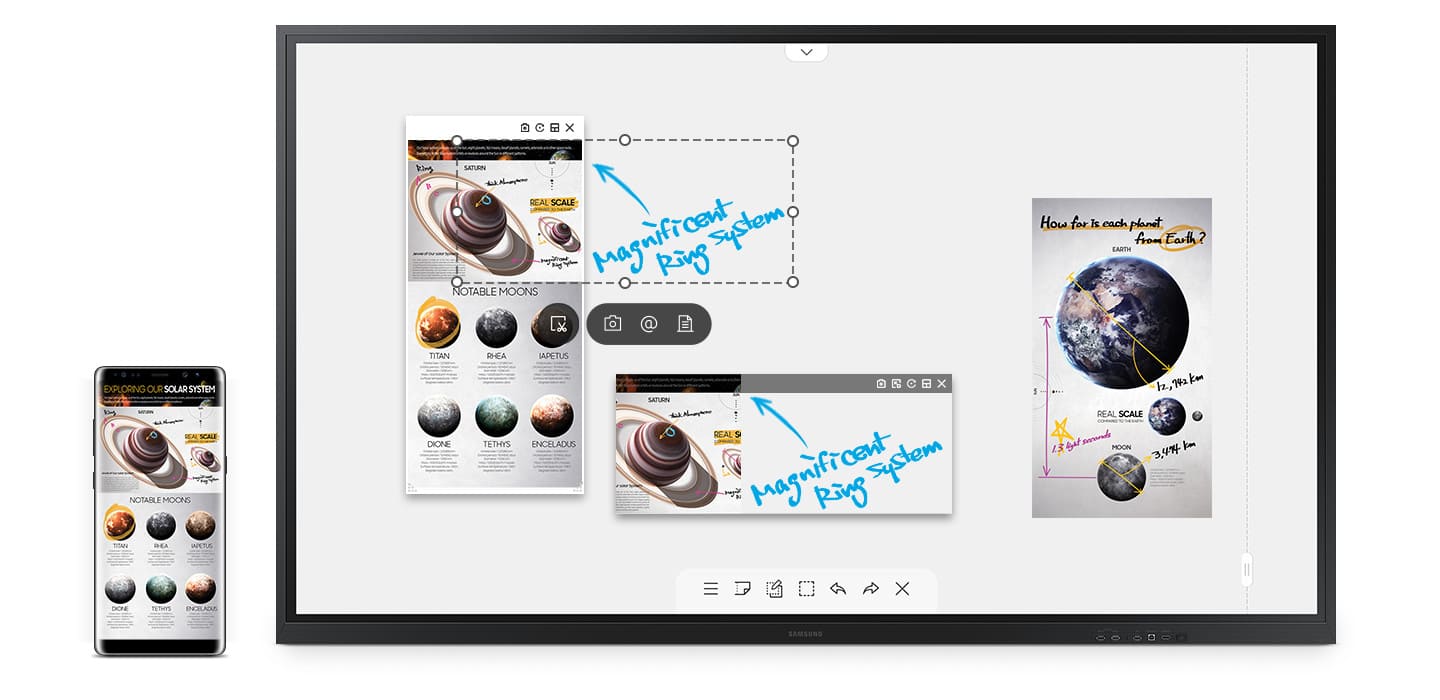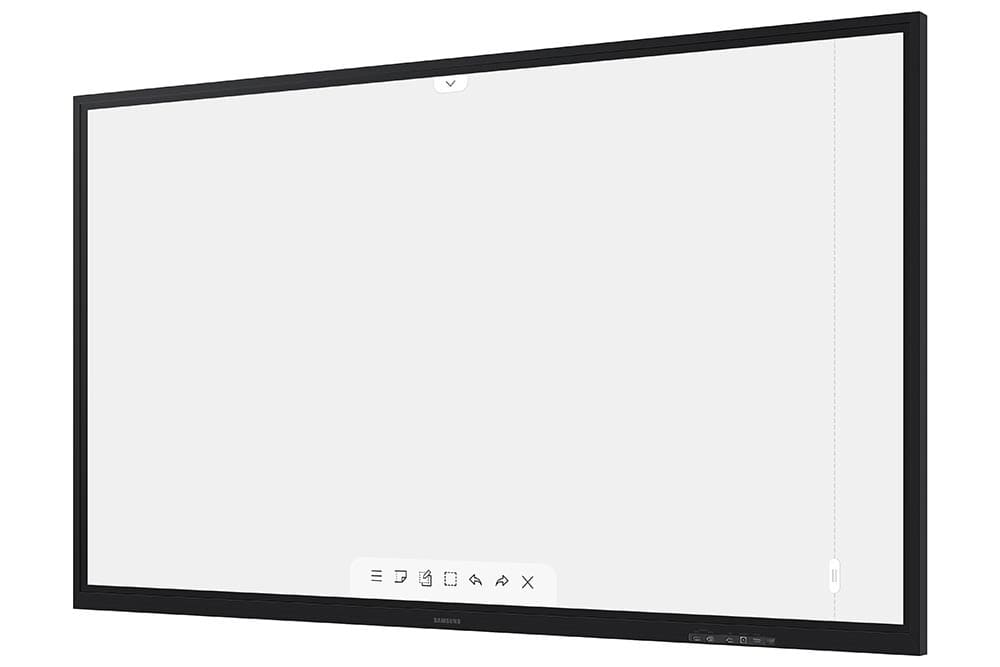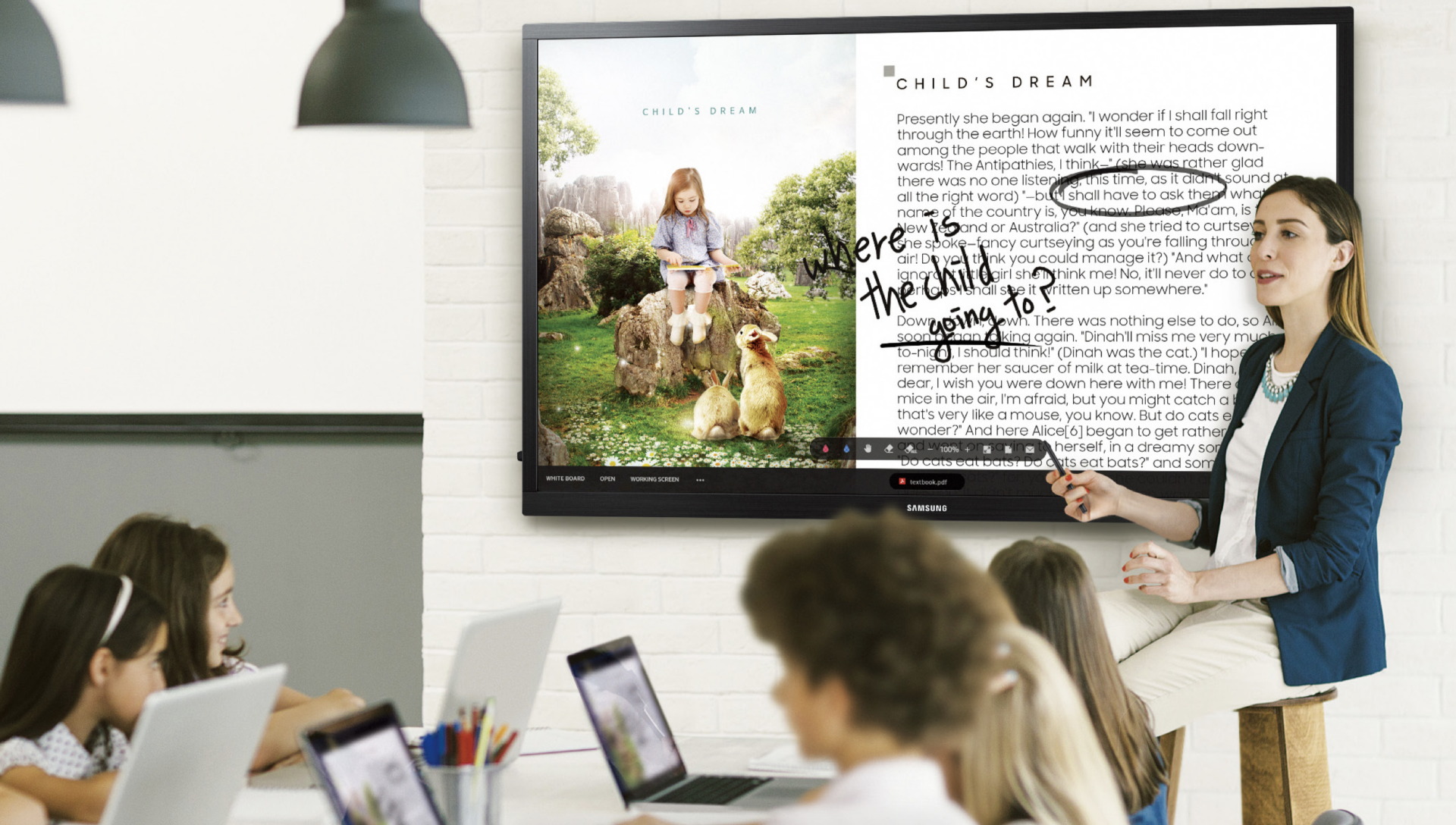 Interactive screens
Samsung Let's Flip is a truly multifunctional tool that you have been missing all this time! All interactive screens are compatible with computers, tablets as well as phones and can be connected instantly. You can use these screens both in vertical and horizontal mode and flip whenever needed. Your screen comes with a special pencil turning the screen into a canvas where you can write, draw and make notes. You can easily send all created visuals without any additional devices. In addition, open any file you wish and make changes. If you need more than a Post-It, then Samsung Flip is perfect for you!
---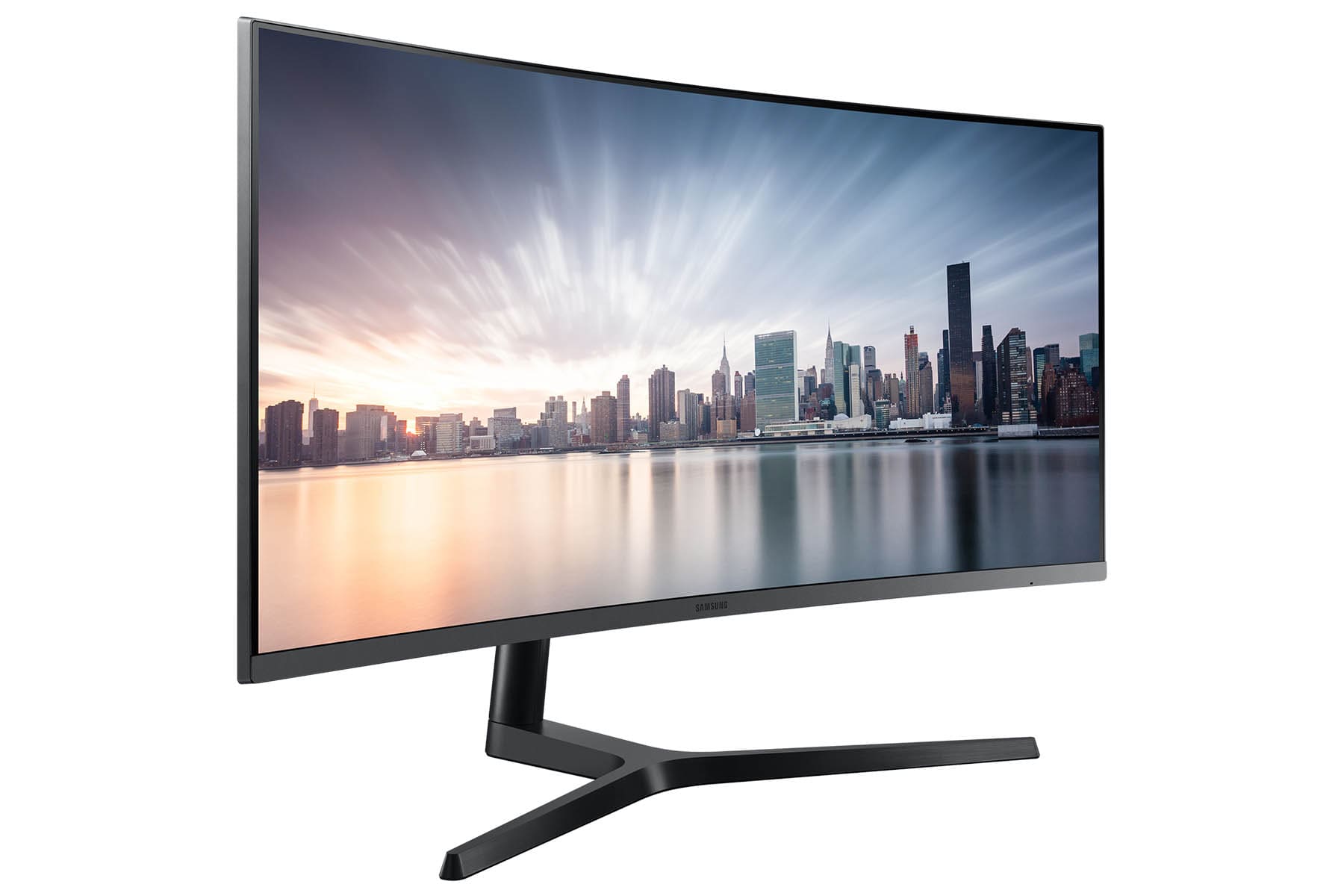 Monitors
Samsung Monitor combines the newest technology, perfect picture and realistic brilliant tones. The sizes range from 22″ to 49″ and include both traditional and curved models. The newer curved models are becoming the preferred option at workplaces as Samsung's software allows to turn one monitor into three smaller desktops without requiring additional cabling or taking unnecessarily much table space.
---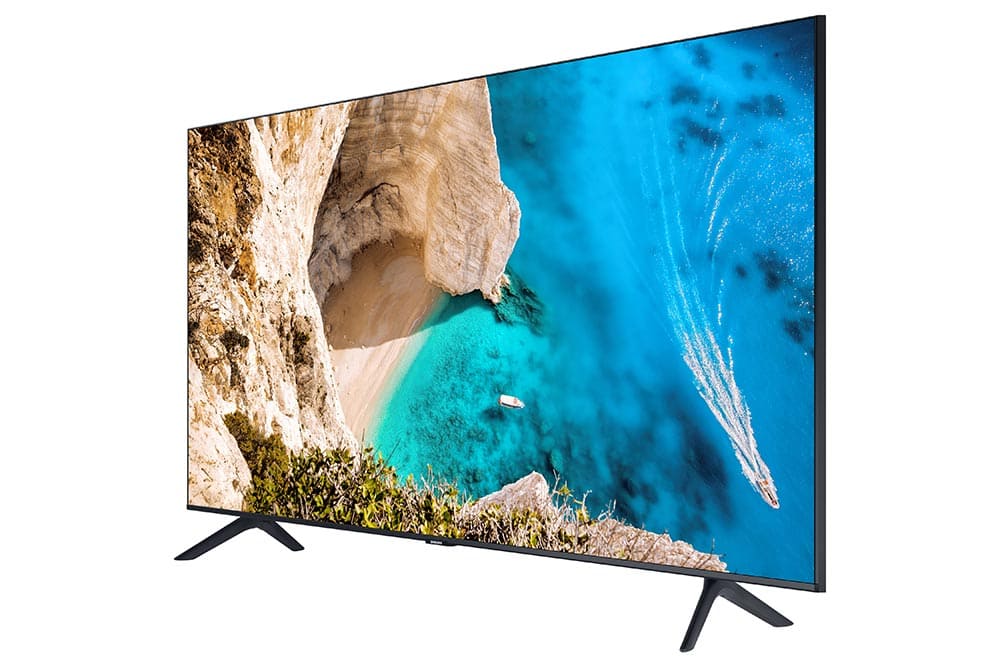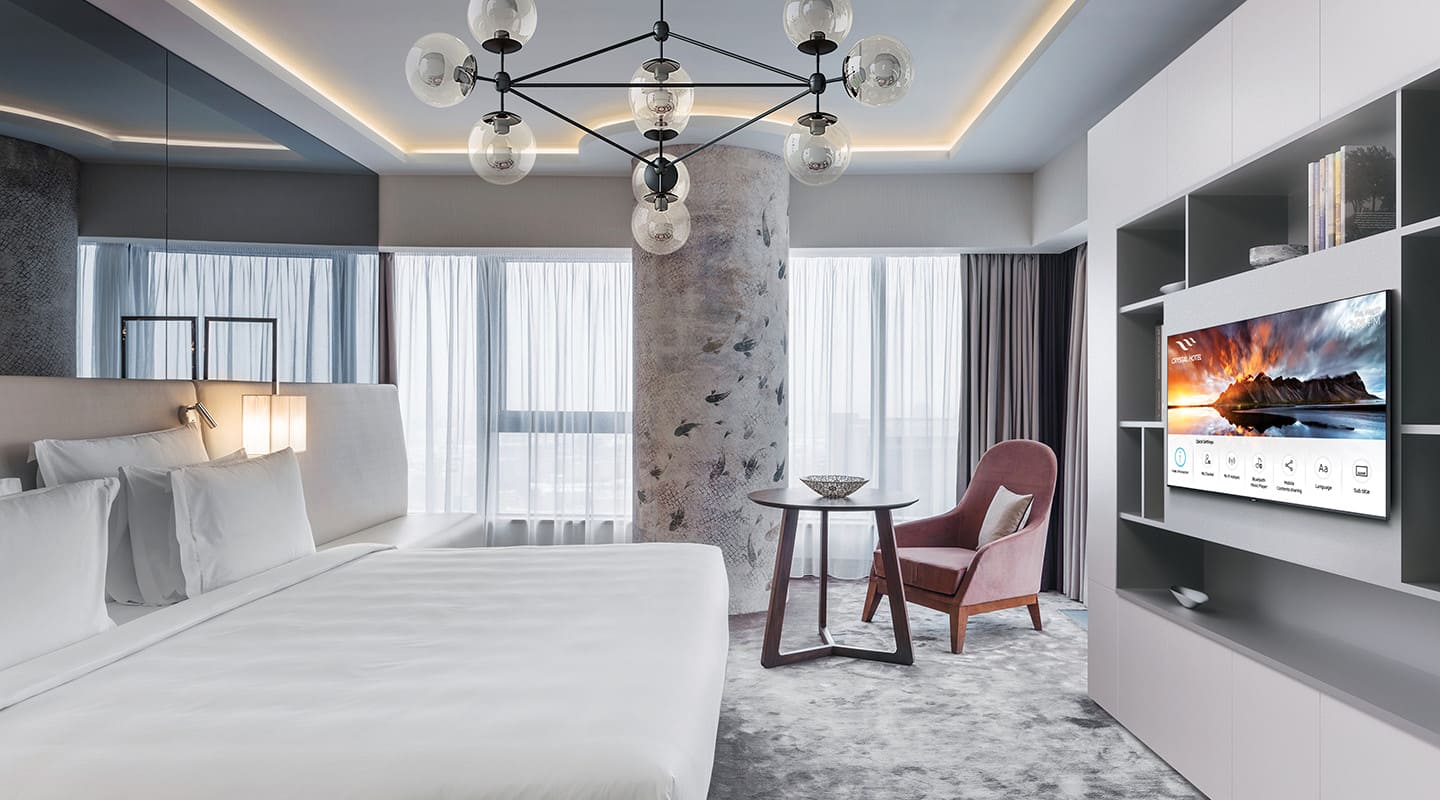 Custom solutions
Samsung SMART Hospitality Display solutions are first and foremost useful for hotel chains. All screens can be integrated into the existing network and manageable all at once or separately. Infomercials, TV channels, VOD – offer your clients a wide range of content without intricate systems! All screens come with content management software.
---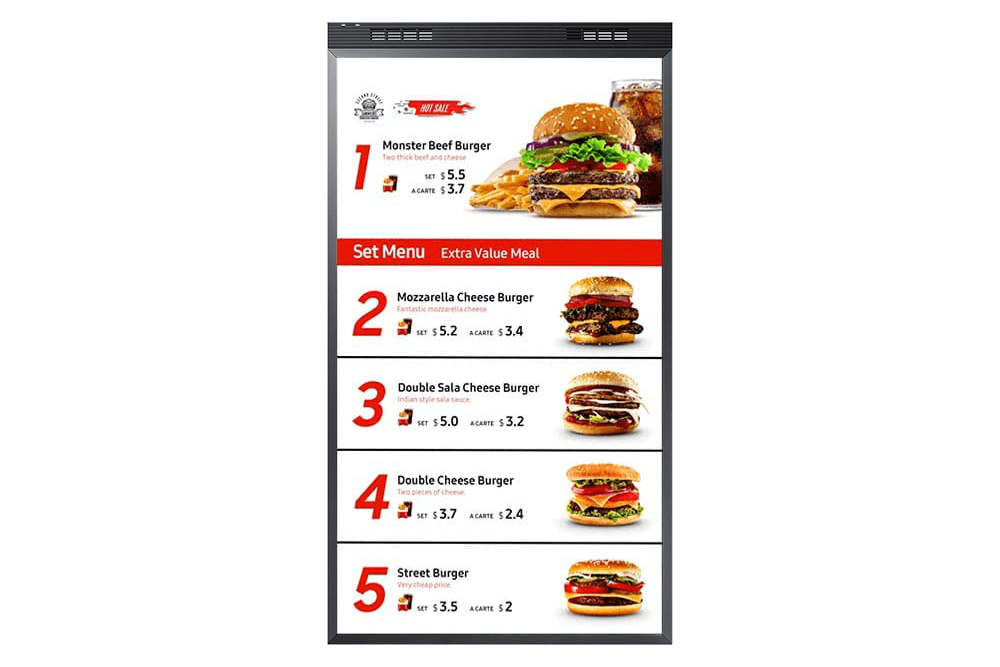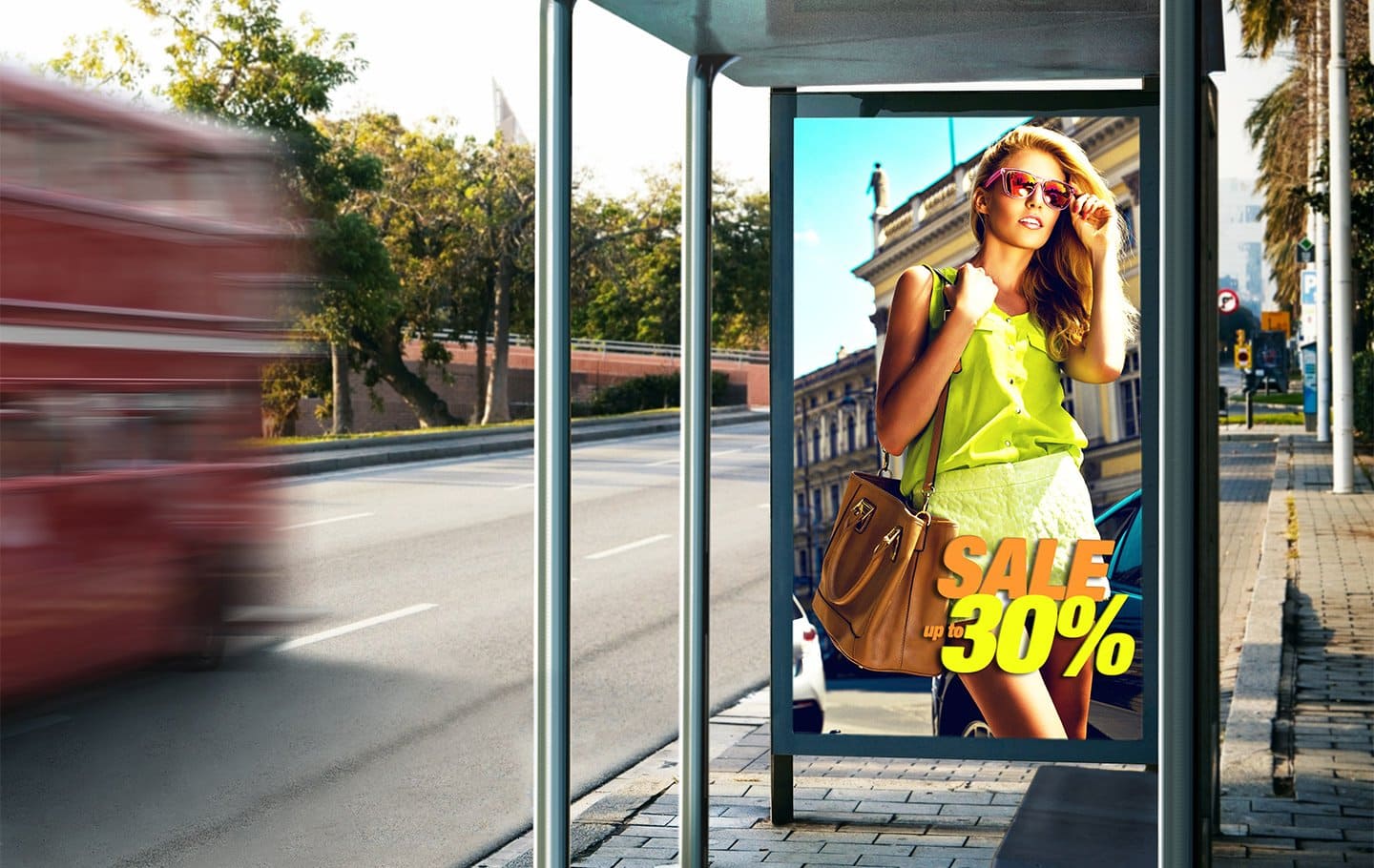 Screens for window displays
Samsung Outdoor & Window Signage screens are specially designed for window displays. Picture is always clear and visible even in direct sunlight. Screens have thin frames and have built-in streaming software.
---
More
Thank you!
We will contact you within two working days.