The world of screens is in a constant development. There is an abundance of choices on the market. In order to give our customers the best possible overview of available technology and the chance to evaluate different choices themselves, we have opened the Baltics first showroom displaying all options we have to offer. You have the opportunity to come and see all available screens, evaluate the quality and compare your images on screens of different sizes and different pixel density.
We have set up a selection of LED modules, innovative transparent LED screen and even interactive Samsung Let's Flip screens. The entire setup is built using Vogels' mounting solutions. Our product selection features more products than the ones in the showroom and upon request, the entire Samsung product range can be showcased. Book a showcase today!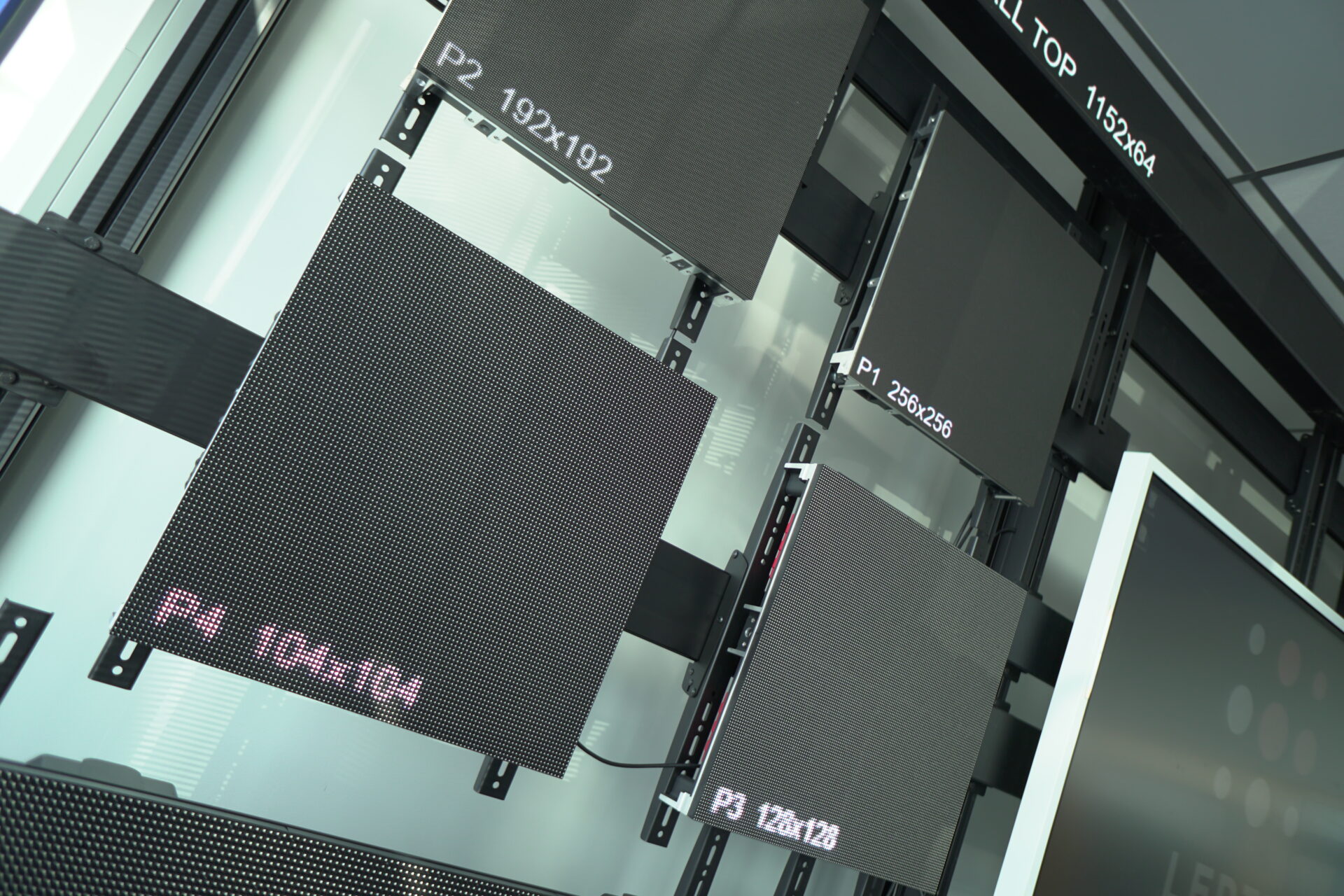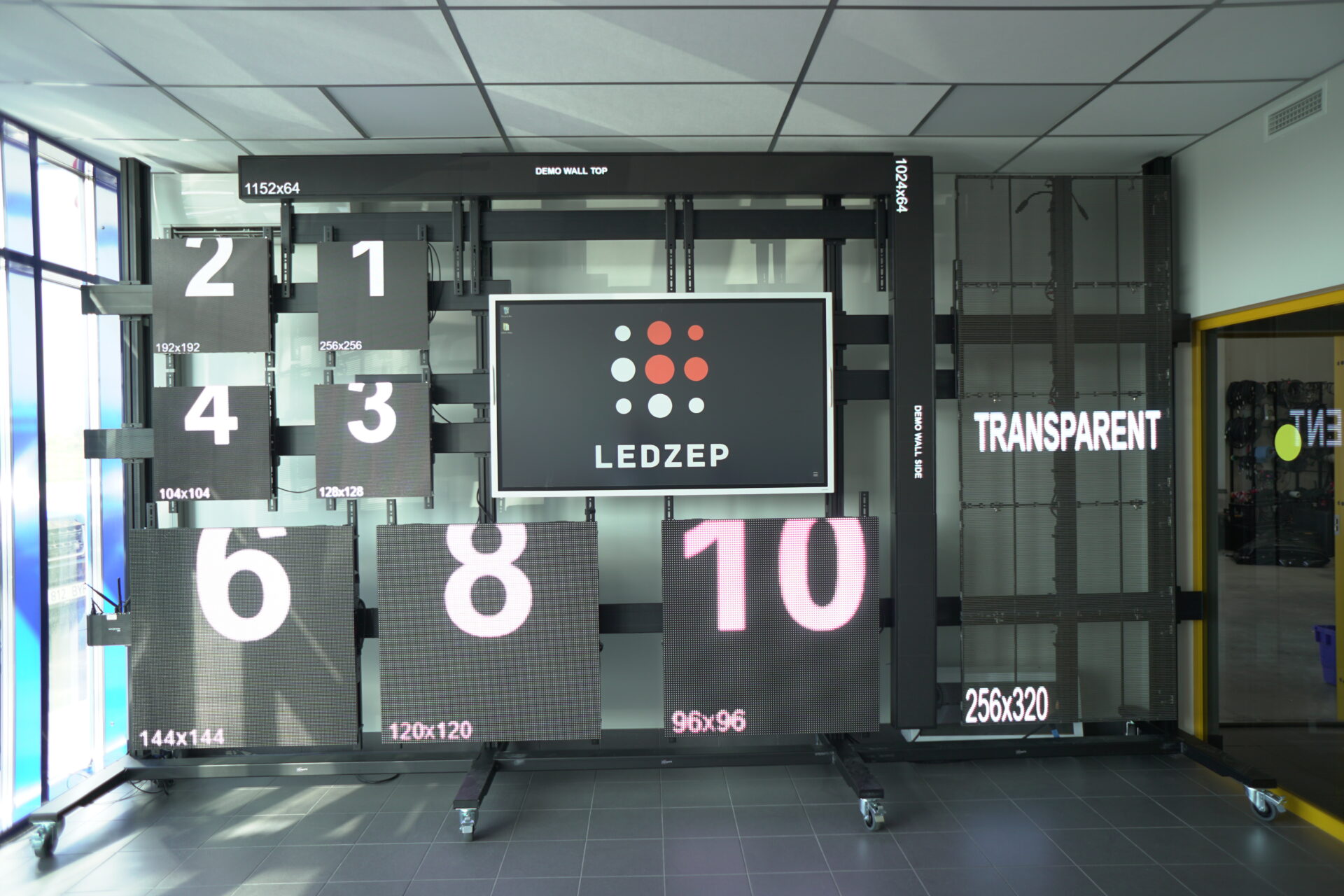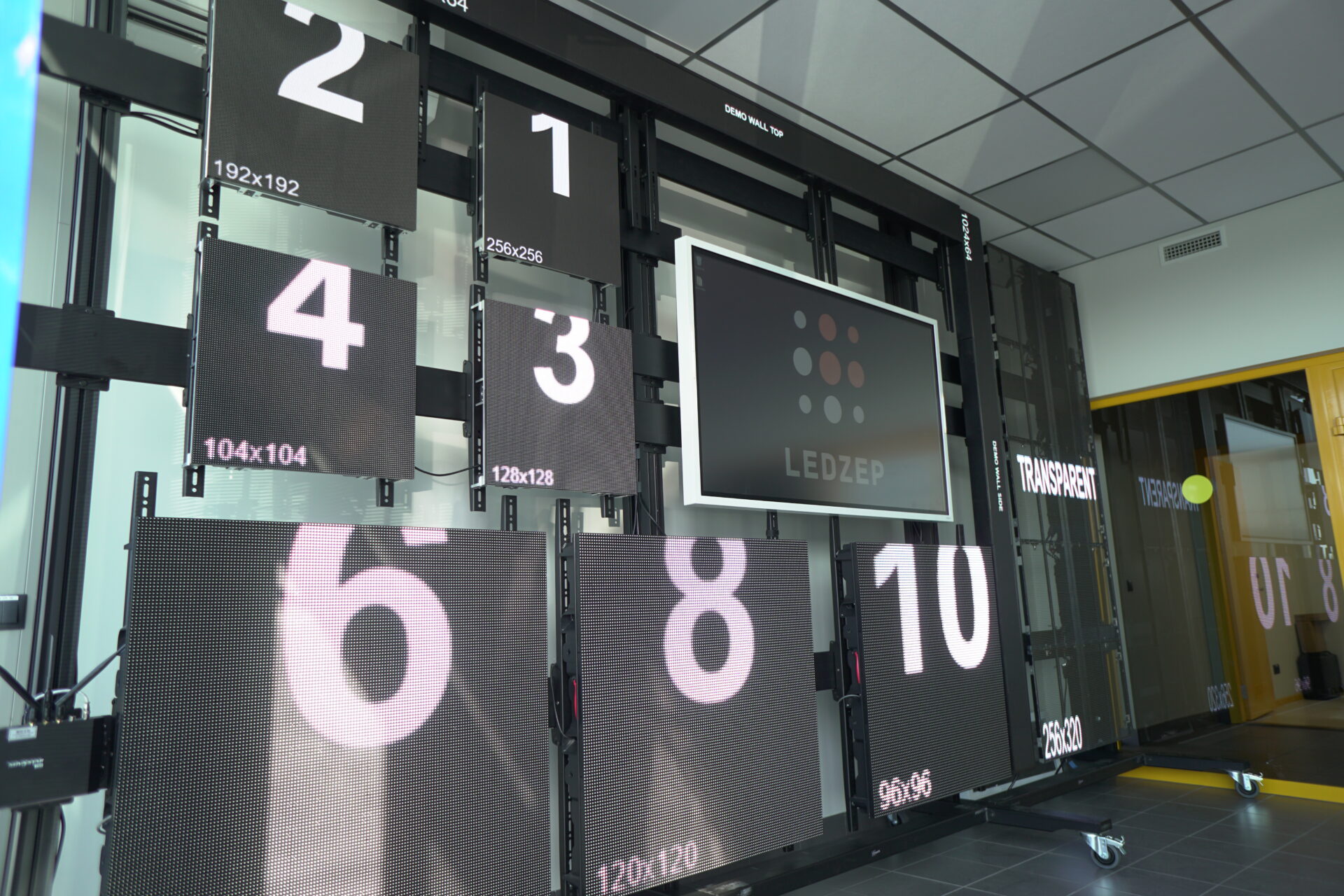 LED modules
LED modules are popular as rental and purchase products. Depending on the intended use, you can choose between different sizes and pixel density. The denser the pixels have been placed, the clearer is the image. Our showroom features:
P1.8 LED module sized 480×480 mm
P2.6 LED module sized 500×500 mm
P3.9 LED module sized 500×500 mm
P4.8 LED module sized 500×500 mm
P6.6 LED module sized 960×960 mm
P8 LED module sized 960×960 mm
P10 LED module sized 960×960 mm
P2.6 LED module sized 6000×1000 mm
---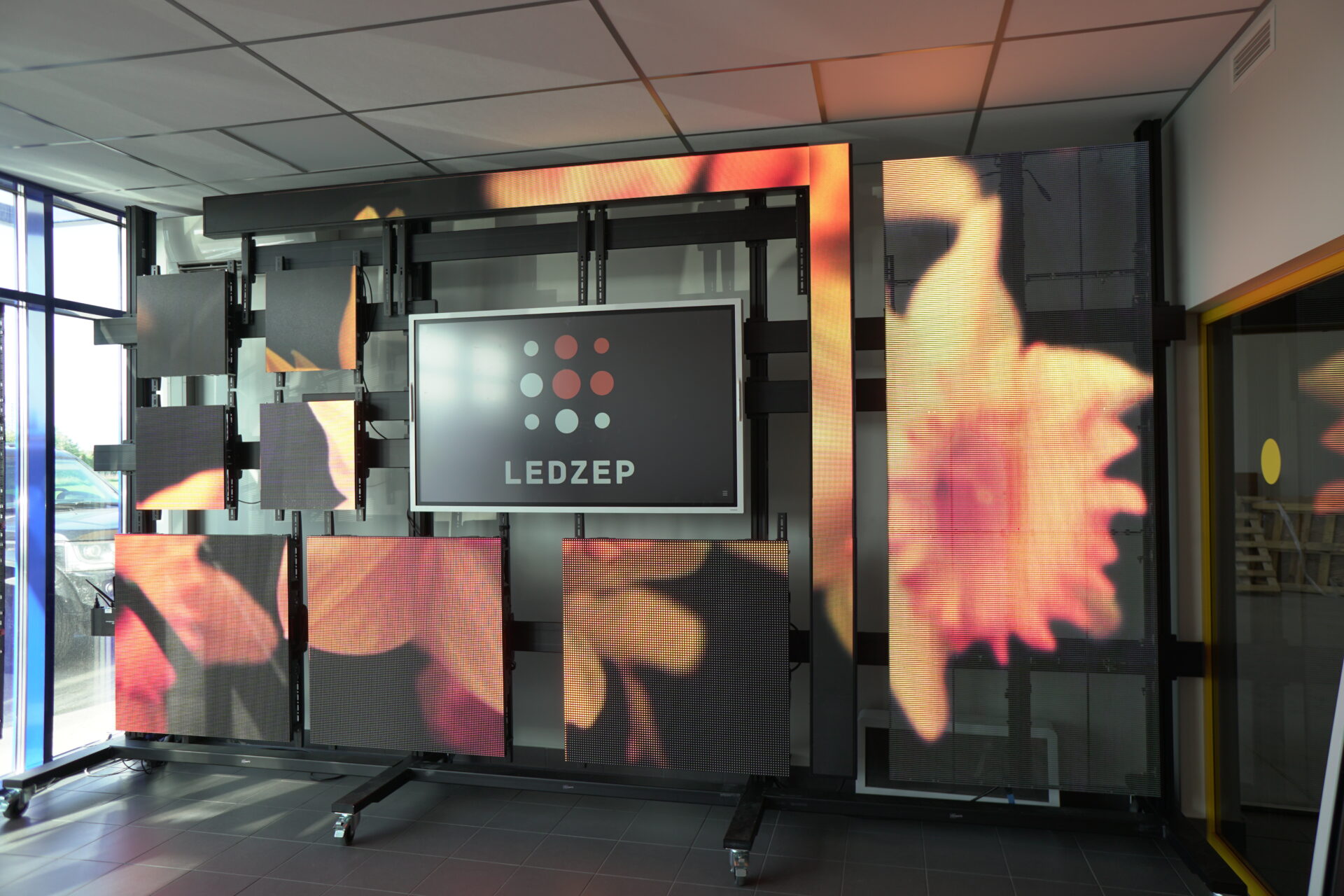 Transparent screen
One of the more innovative products on the market is the transparent screen. Transparent screen is a perfect solution for window displays and large office buildings, where outdoor natural light is valuable, but at the same time large window areas offer great space for advertising. Our showroom offers a 1000×500 mm sized transparent screen modules with pixel density of 3.9×7.8 to be viewed in action.
---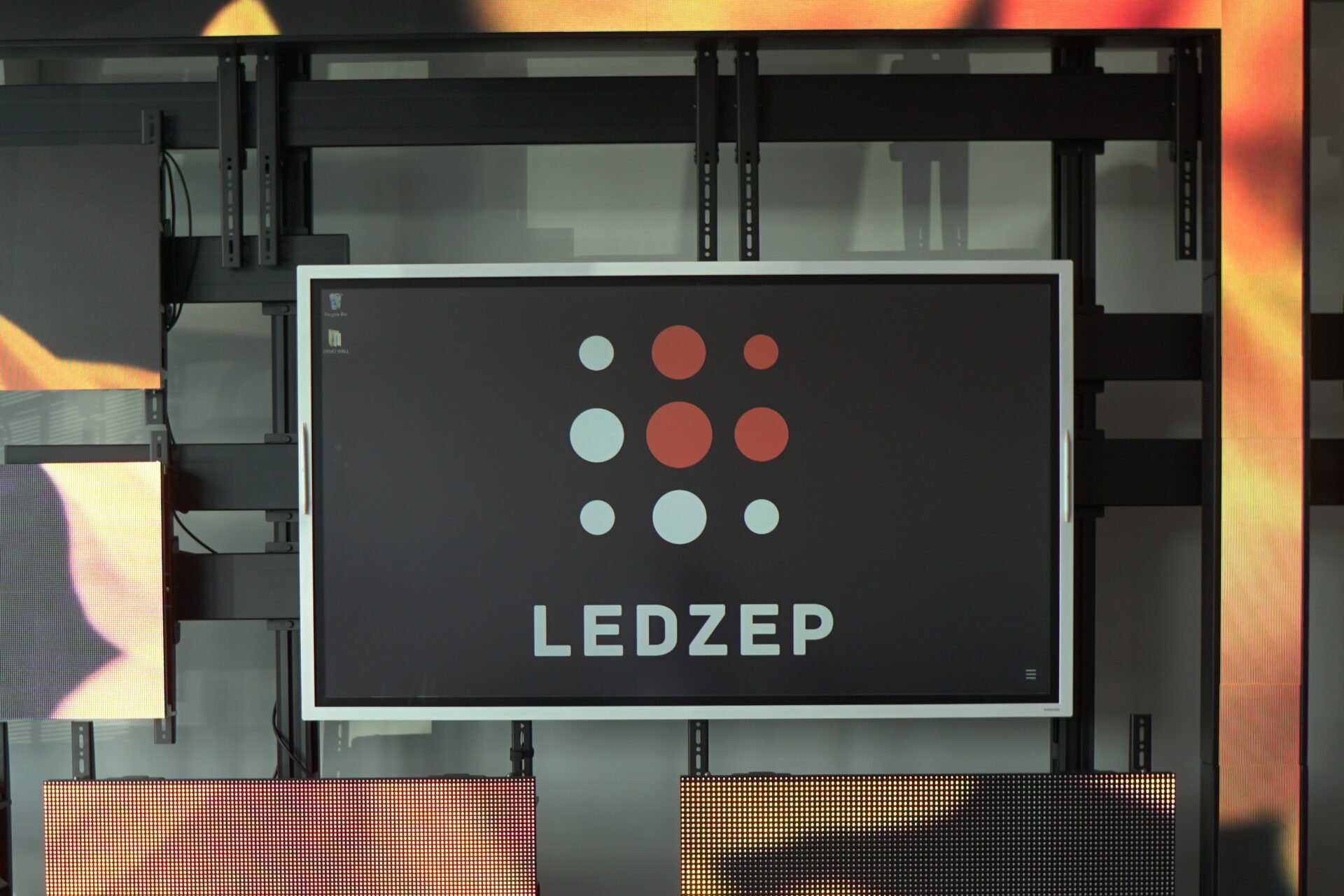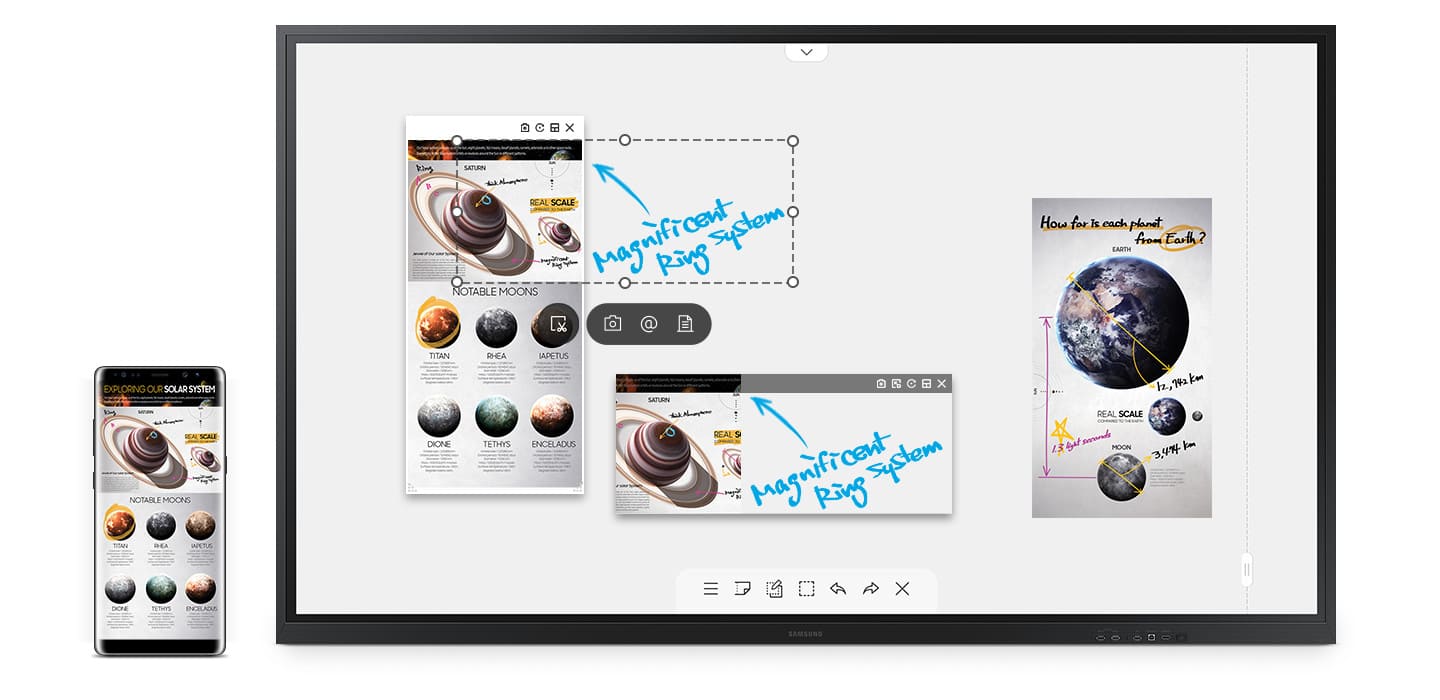 Interactive screens
Interactive touch sensitive screens are becoming more and more popular as multifunctional tools at offices and schools. Most well-known one is certainly Samsung Let's Flip. Television sized screens feature high quality and connect with computers, tablets and smartphones. You can sketch directly on the screen or open any necessary files and presentations without an additional device. You can find a 55" and 65" Samsung Let's Flip screens with intended mounting solutions at our showroom.
---
Thank you!
We will contact you within two working days.