In 2017 we began our process of designing and manufacturing trailers for large scale LED screens. Our LED trailers are for outdoor usage and are completely weatherproof. We have tested our trailers in Estonian harsh weather conditions and have proven that these can resist even the strongest winds and heavy storms. LED trailers offer advantages that regular LED modules do not –
the installation is fast and cost effective, while the screen is large enough (5×3 m) for any kind of public event. Technically, LED screen on a trailer functions exactly as any other screen – broadcasts all formats of video feed, all content can be managed remotely and changed real time online. Brightness can be adjusted both manually and automatically depending on the light conditions.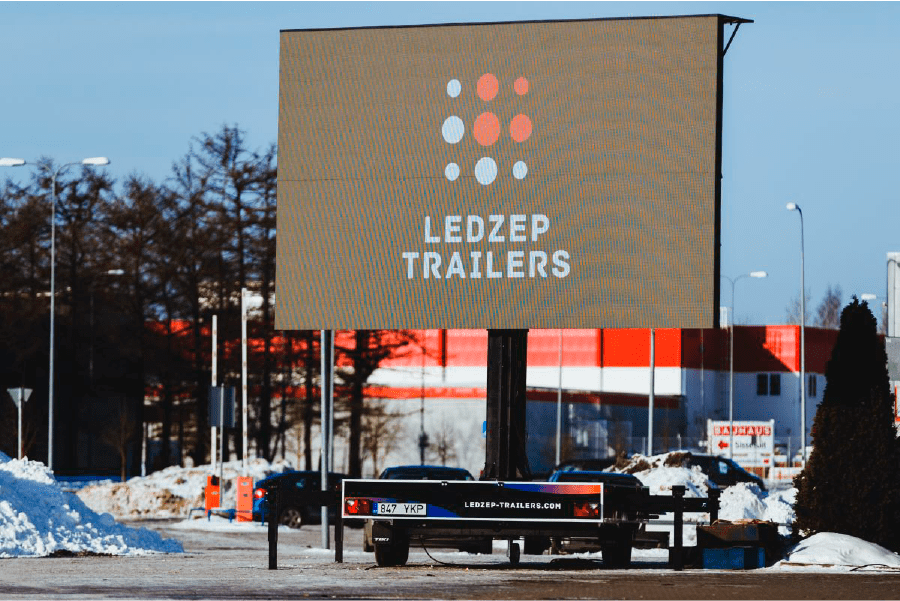 Mobile LED screen trailers
The screen will rise to 2,3 m from the ground using hydraulics and can be turned 360 degrees. The picture is high contrast and is clearly visible in rain, snow and even in bright sunlight. Our LED trailers are mostly used at outdoor events, occasionally also for outdoor advertising campaigns on the streets and as information boards at mid to large scale events and festivals.
---
More
Thank you!
We will contact you within two working days.