Männiku LED screen
Sometimes it turns out that the desired screen solution and the planned location do not fit together - be it municipal restrictions or unsuitable terrain. It is for these situations that we have created a LED screen with a movable mounting solution. Unlike the conventional solution, the new movable design allows you to install the screen anywhere, without performing any excavation work. At the same time, this solution also allows you to put the screen in a new place if needed. For example, in summer in one place, in winter in another - so that the screen reaches maximum potential and so that as many pairs of eyes as possible see the displayed content.
However, the installed screen is a standard outdoor screen, this time the P6 pixel density modules were selected, out of which we built a 4.8 m x 3.2 m LED screen. The LED modules are weatherproof and the structure is built so that moisture cannot reach anywhere from the joints. In addition, the fastening solution, created in cooperation with engineers, ensures wind resistance.
Märksõnad:
Digital outdoor media, LED screens sales, Mounting equipment,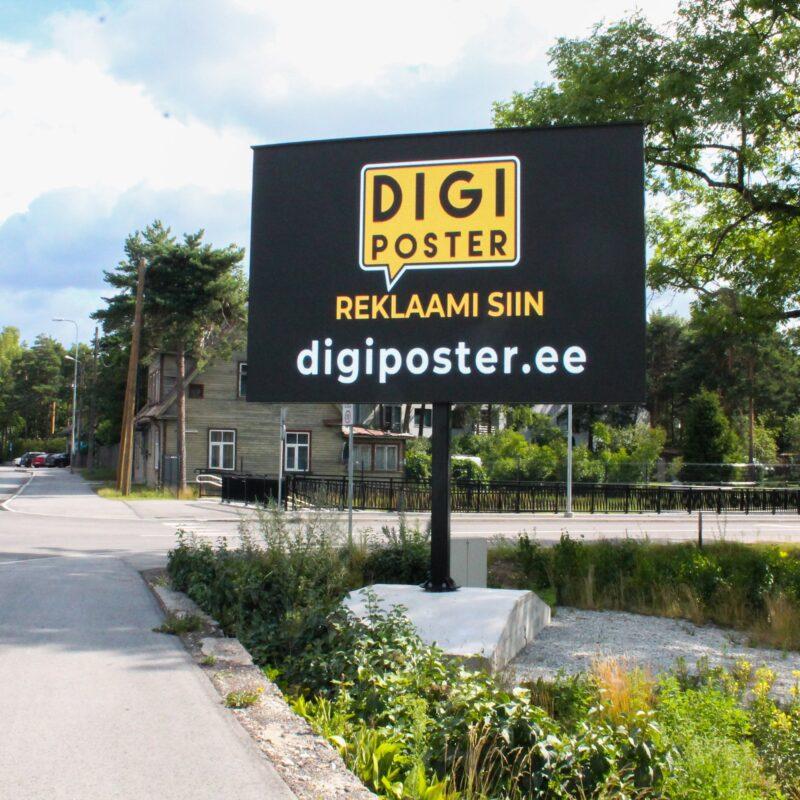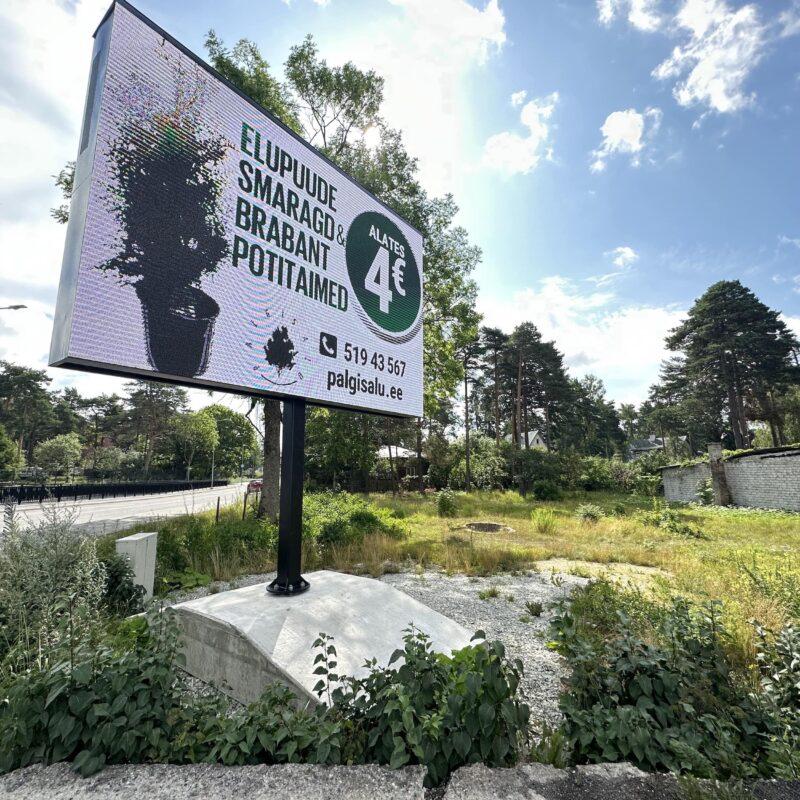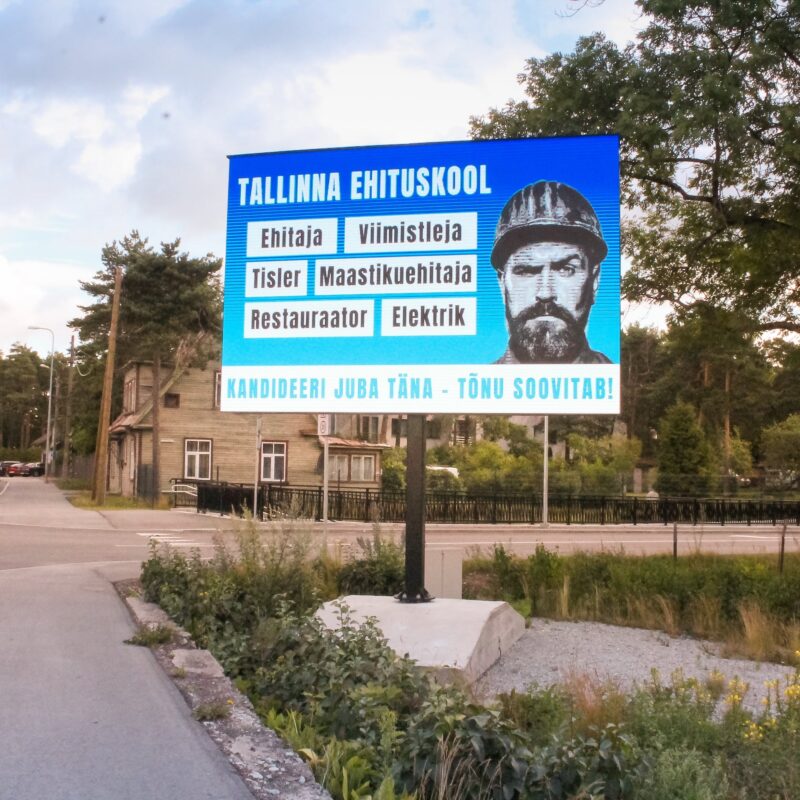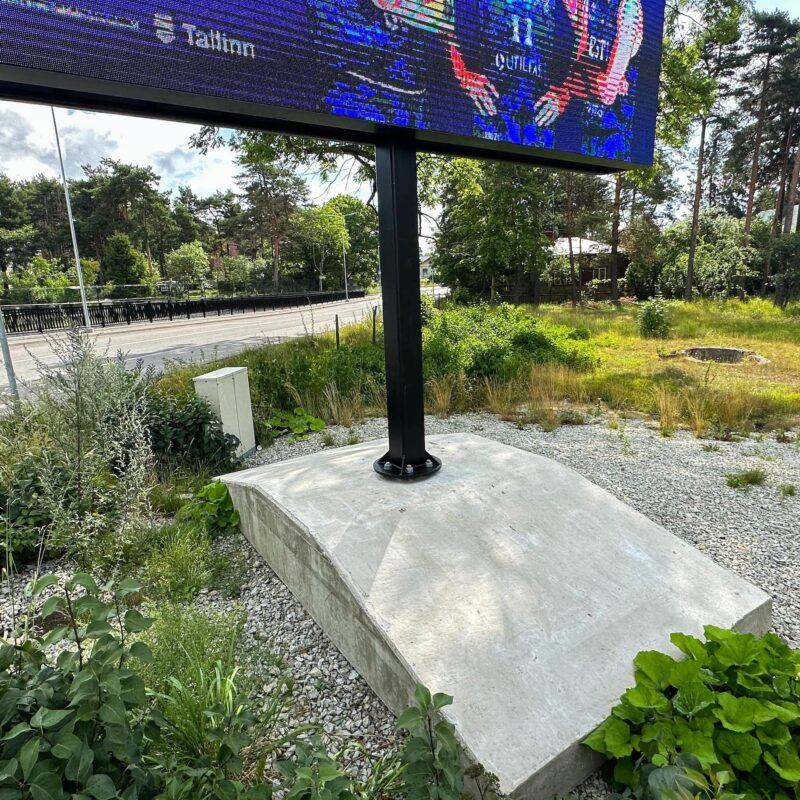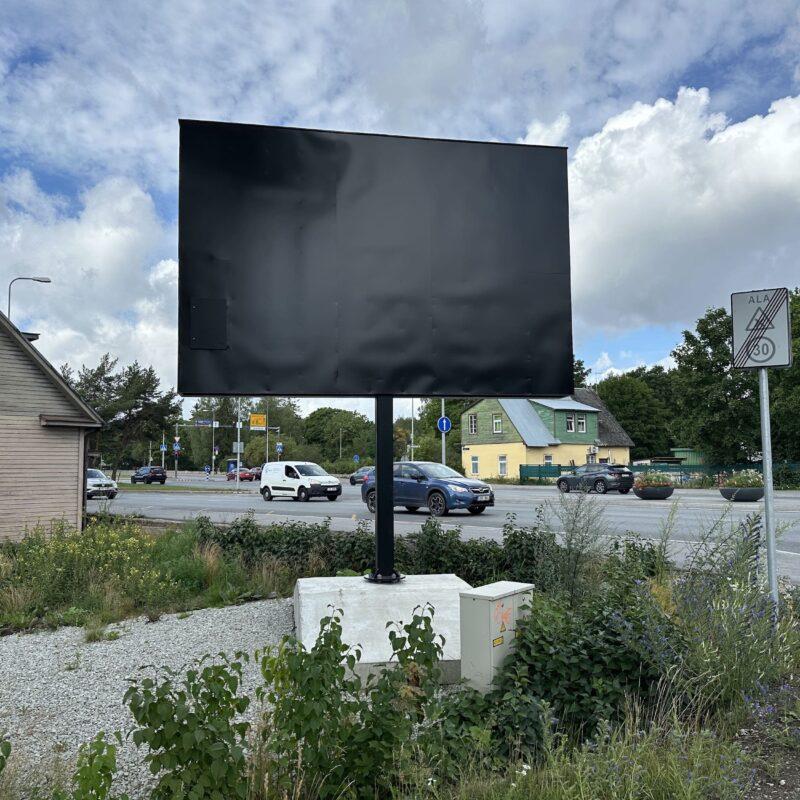 Thank you!
We will contact you within two working days.