Technical organization of the worldwide Pipedrive Gala event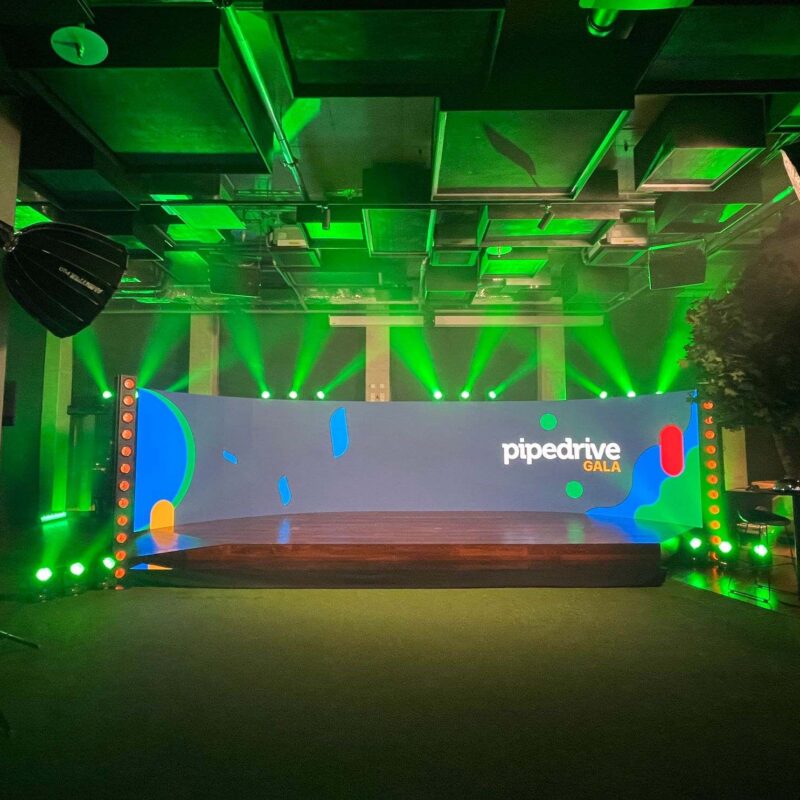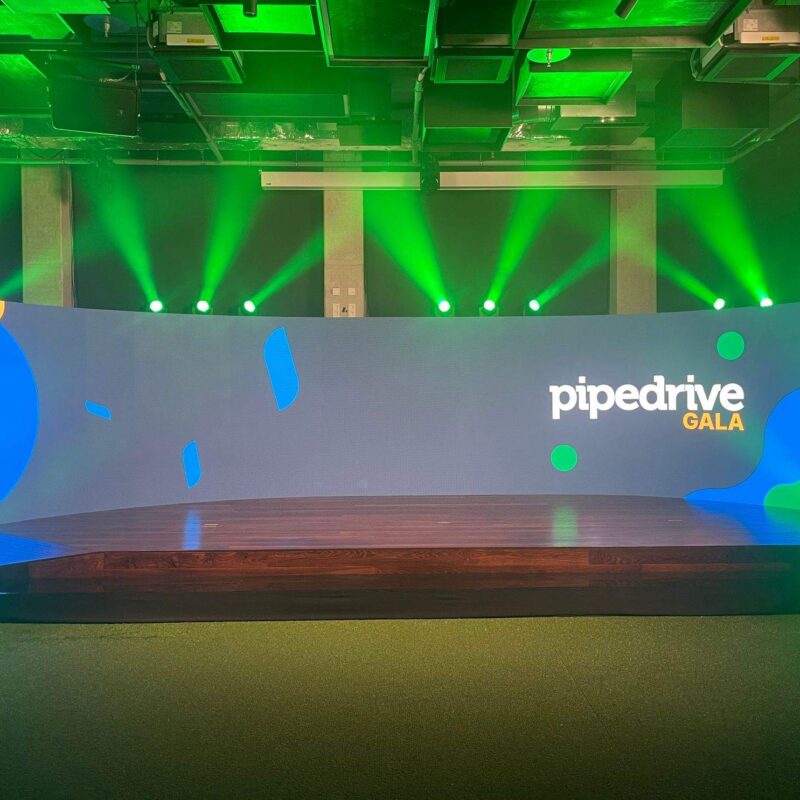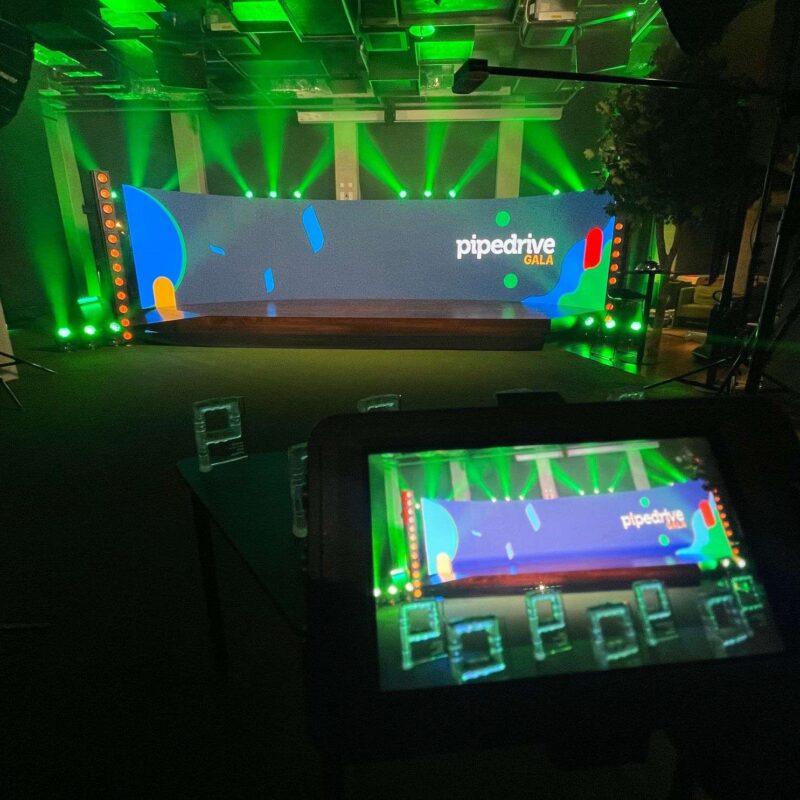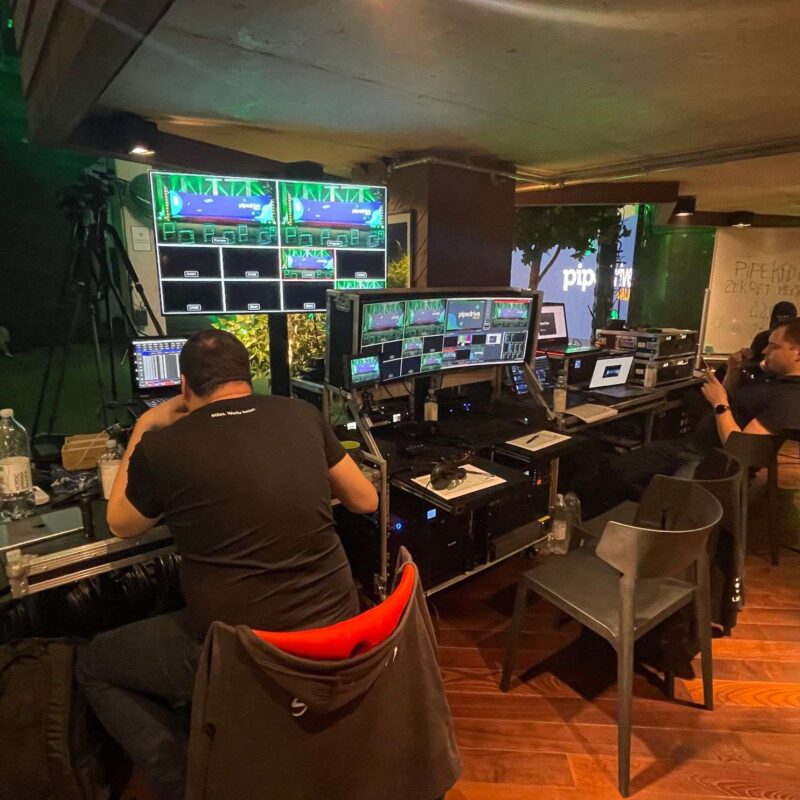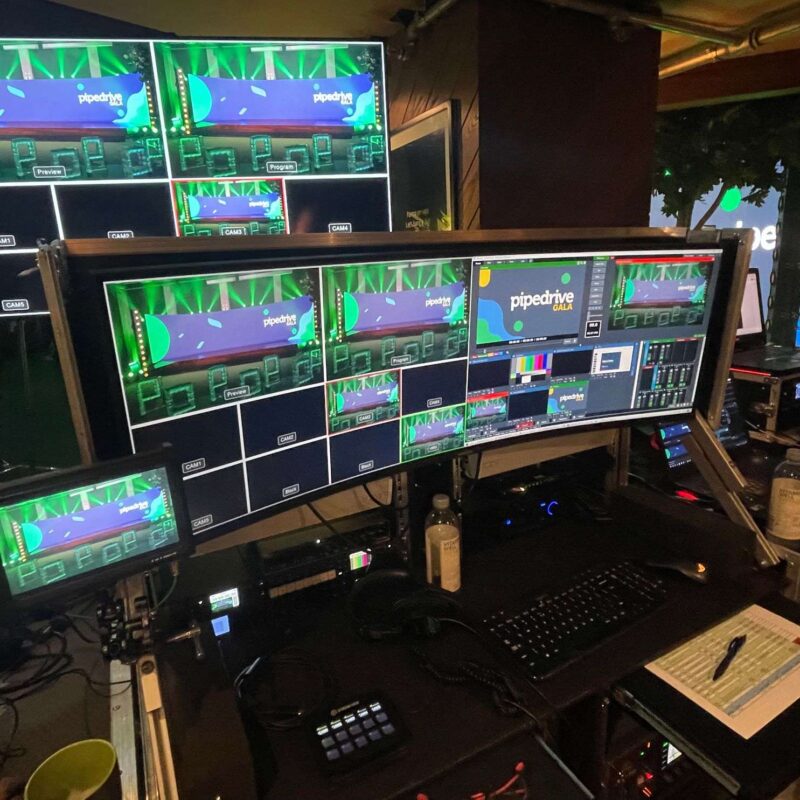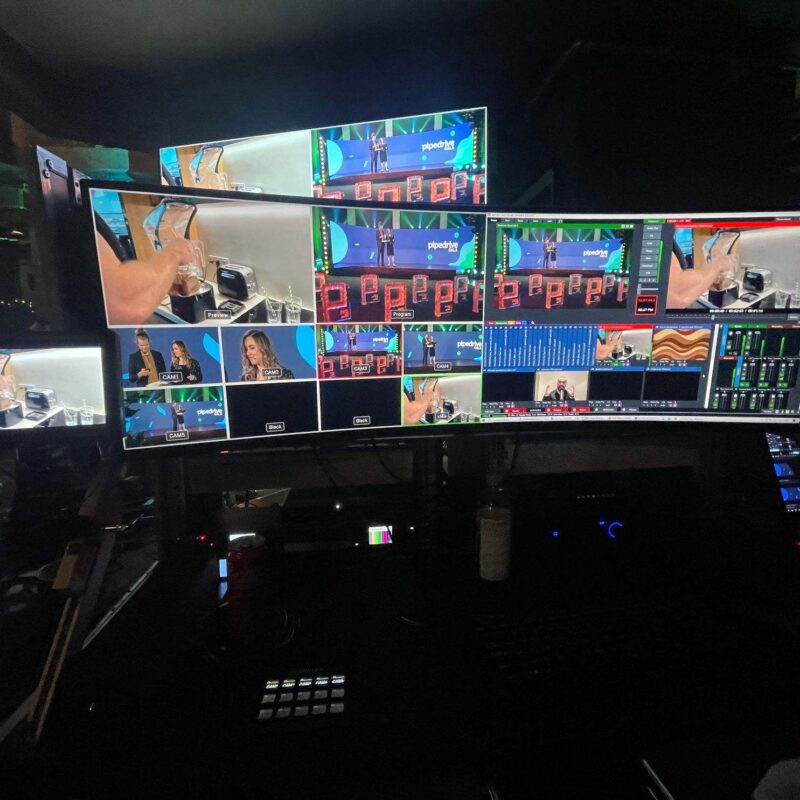 Technical organization of the worldwide Pipedrive Gala event
We were the technical partner of the worldwide event at Pipedrive Online Gala. We made an arcuate LED screen solution for animations and presentations and for web calls. In addition, we performed lighting and video control on screens. We also arranged the sound system and the technical solution for the transmission so that the two-hour online event would run reliable and the busy program would reach all Pipedrive employees around the world via the web stream.
Please read more about the full-service studio rental HERE.
Thank you!
We will contact you within two working days.