Kurna Nike Outlet
Kurna Park, a shopping center with an innovative concept, is also home to the new Nike Outlet store. As typical for the Sportland Group, each new store is fully digitalized. Although outlet stores don't always have full-scale digital solutions, Nike Outlet still got suitable screen solutions as well as an audio system. On the shop window, we installed a two-sided screen solution combining two 85-inch Samsung LCD screens. For the mounting equipment, we chose a high-quality Vogels solution. As a completely new solution, instead of the classic LED screen, we installed LED strips - a total of five pieces, each 4,16 m wide and 0,16 m high. For the sound solution, we chose professional products from Audac's product range.
View other digitalized retail spaces from our portfolio.
Märksõnad:
Audio, Digital outdoor media, LCD screens sales, LED screens sales, Mounting equipment,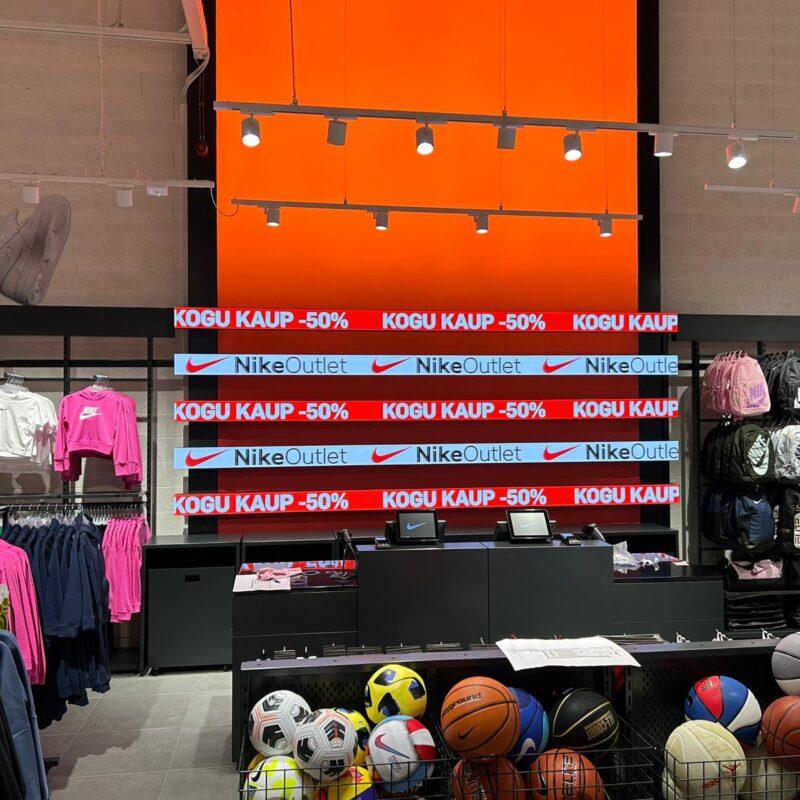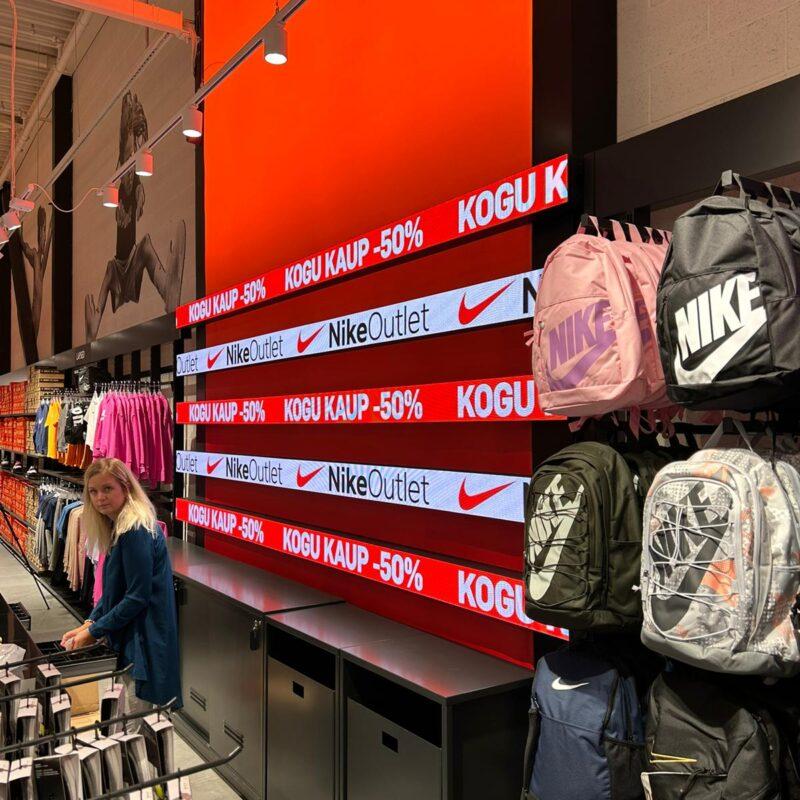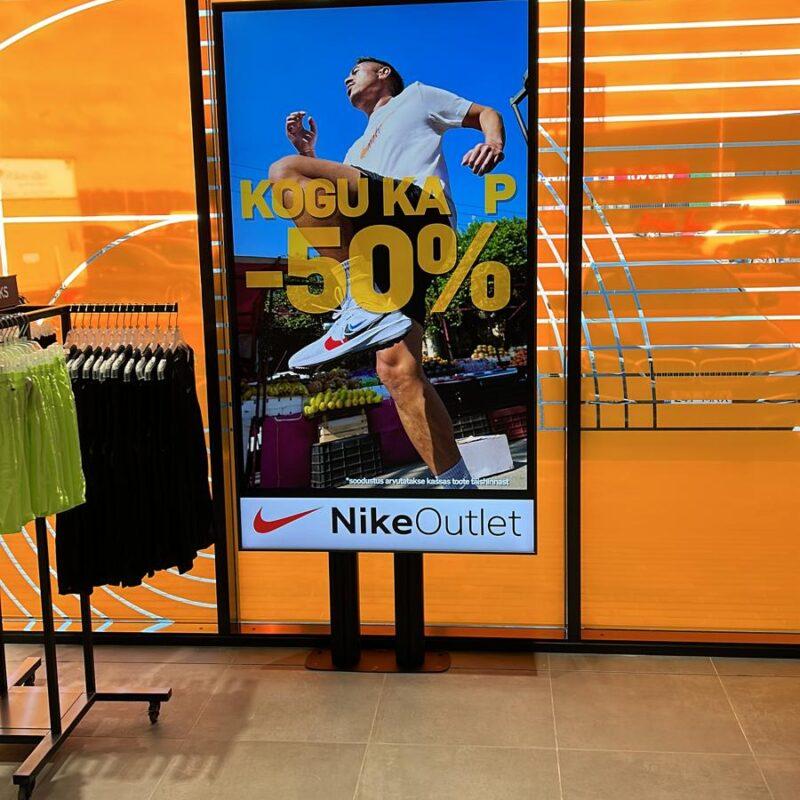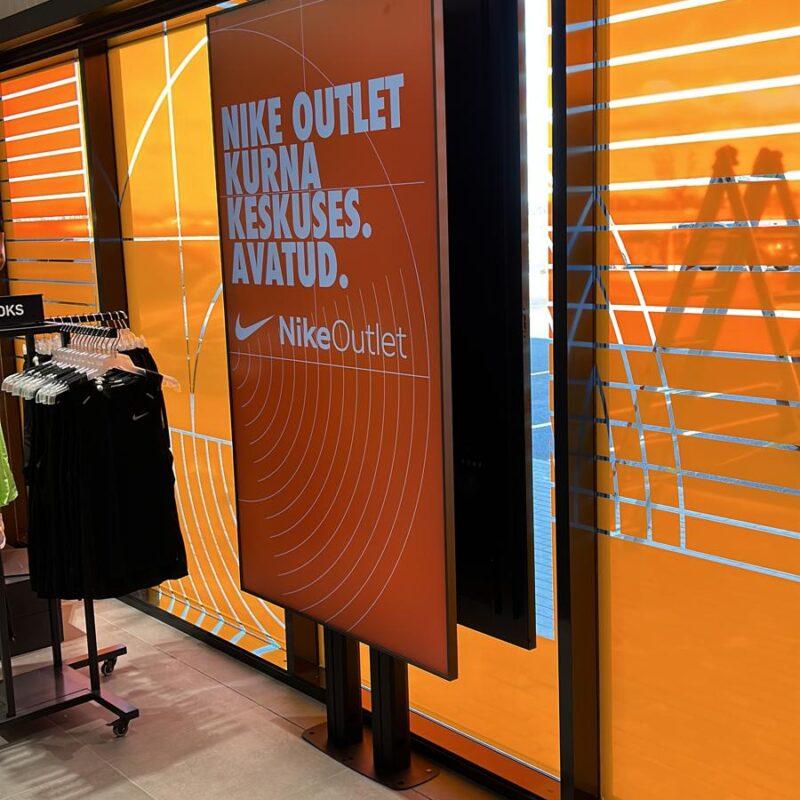 Thank you!
We will contact you within two working days.