Kurna Sportland
At the end of August, Kurna Park, an innovative shopping park was opened near Tallinn, in Kurna. As one of the tenants, large sporting goods store Sportland, where you can find all the best offers and most popular brands, also moved to new grounds. As usually, Sportland stores have always been digitalized to the maximum to not produce unnecessary garbage, to be flexible in the use and display of marketing materials, and to always provide customers with the best content.
Since there is a lot of retail space in the new store, a lot of screens were used to create a complete digital solution. A total of 77 55-inch LCD screens and 1 85-inch LCD screen were installed.
We used only the best Samsung professional screens, which we installed both individually and in different combinations in columns. In addition, we installed a complete LED solution in the cash register area - a 13.75 m2 (5.5 m x 2.5 m) LED screen in the background of the cash register and a 4.5 m2 (6 m x 0.75 m) LED screen in front of the cash register counter. For the installation of all screens, we made suitable mounting solutions that ensure the stability of the screens and are aesthetically suitable with the interior of the store.
The whole store also received a high-quality Audac sound solution, which helps to create the desired atmosphere of the store and convey the most important messages.
Show more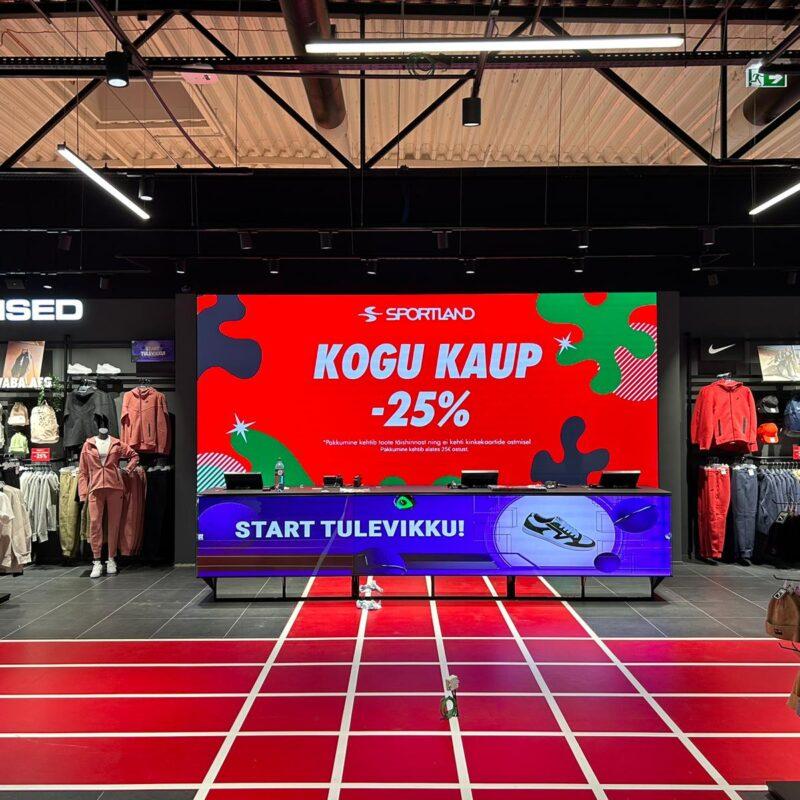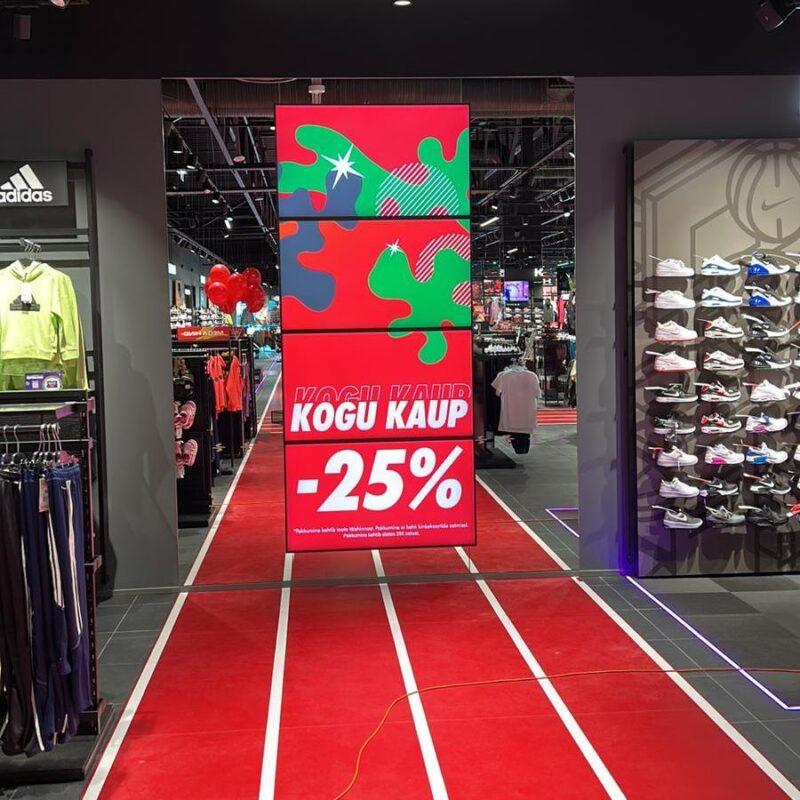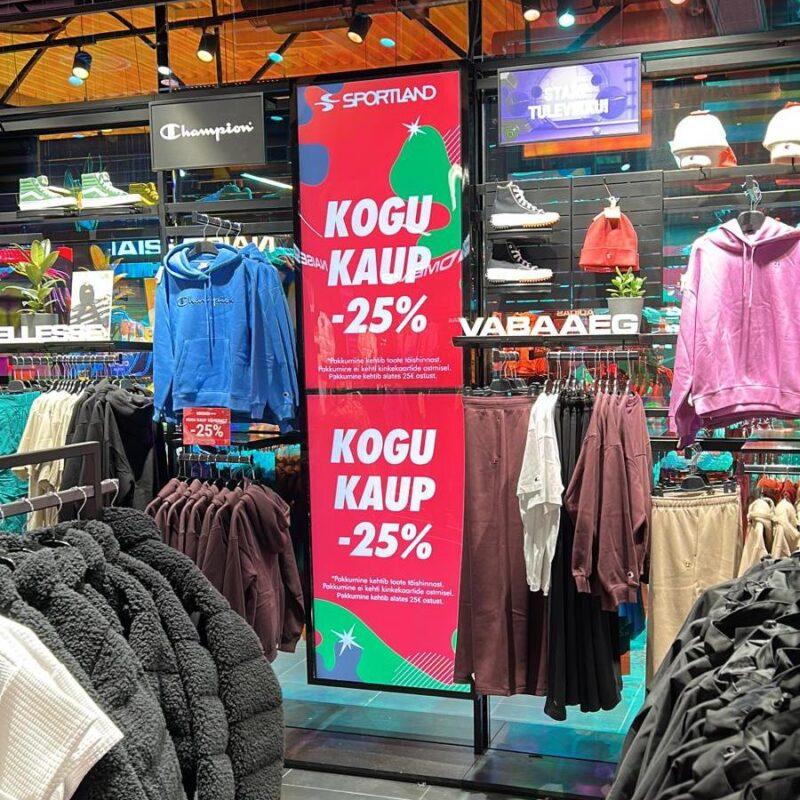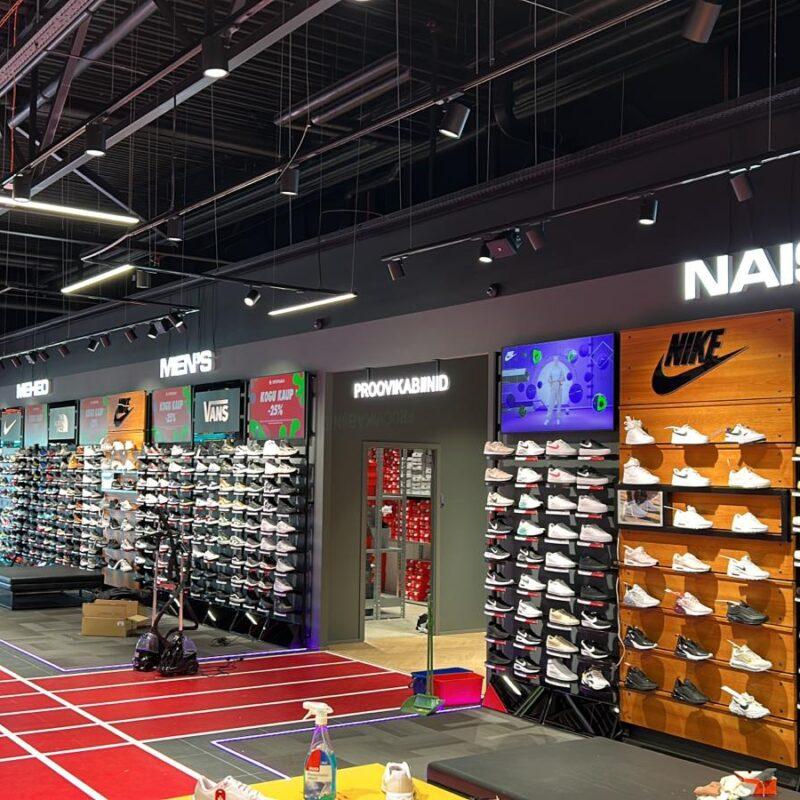 Thank you!
We will contact you within two working days.