Sportland digitalizes the print solutions
Sportland digitalizes the print solutions
Location:
Sportland of Ülemiste
LED and LCD screens are about to replace print banner solutions at the sports retail store Sportland in the Baltics. 
Sportland in Ülemiste is the first of its kind, which has received a completely new concept and approach to its customers. Sportland is making a real digital history in the commercial field by being one of the first companies in the Baltics to have made a strategic decision in digitalize all Sportland Group stores with screens and to stop the use of printed advertising materials.
In addition to the strategic and systematic approach of the digitalization of stores it is also exceptional to see not just one or two screens, but dozens of screens per store. Combined with different sizes of LED and LCD screens, the solutions are built based on a specific store. Sportland stores are large, with a wide selection of sports goods. For better orientation between different assortments customers are guided by a ceiling mounted LED cubes. The idea is to act as a signpost to board buyers to the desired department. 
Furthermore, 2.5 m high LED towers have been installed as an information board to help stand out with the newest collections of different brands. We have installed brand supportive small LED screens between different product section for making the final purchase easier. Also, the customer can see from afar a large LED screen wall behind the cashier desk which displays brand visuals and seasonal campaign information. 
See more about our work HERE.
What to keep in ming to find a perfect solution, read our BLOG.
Märksõnad:
LCD screens sales, LED screens sales,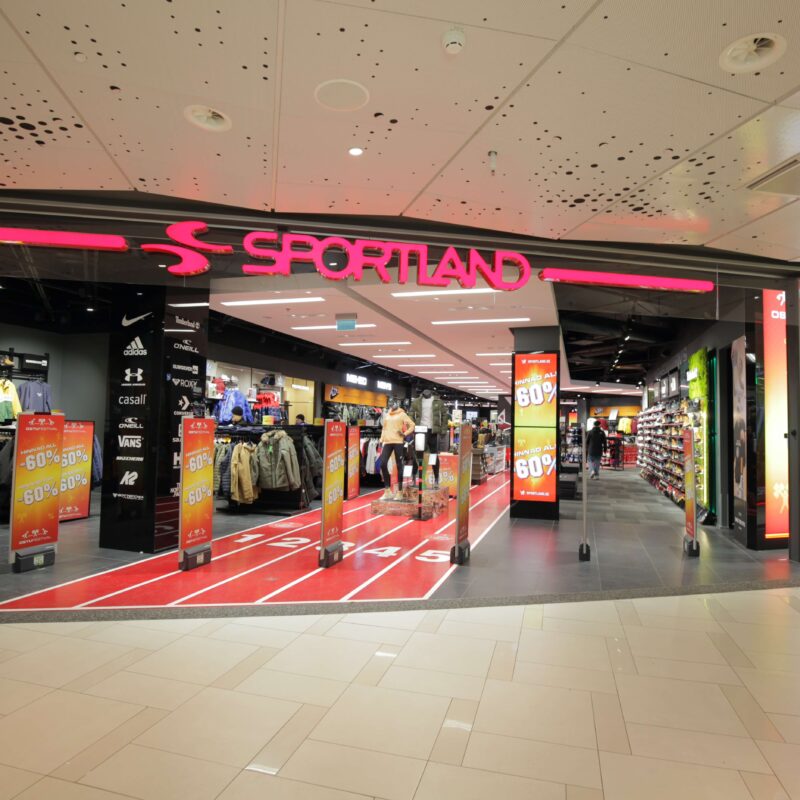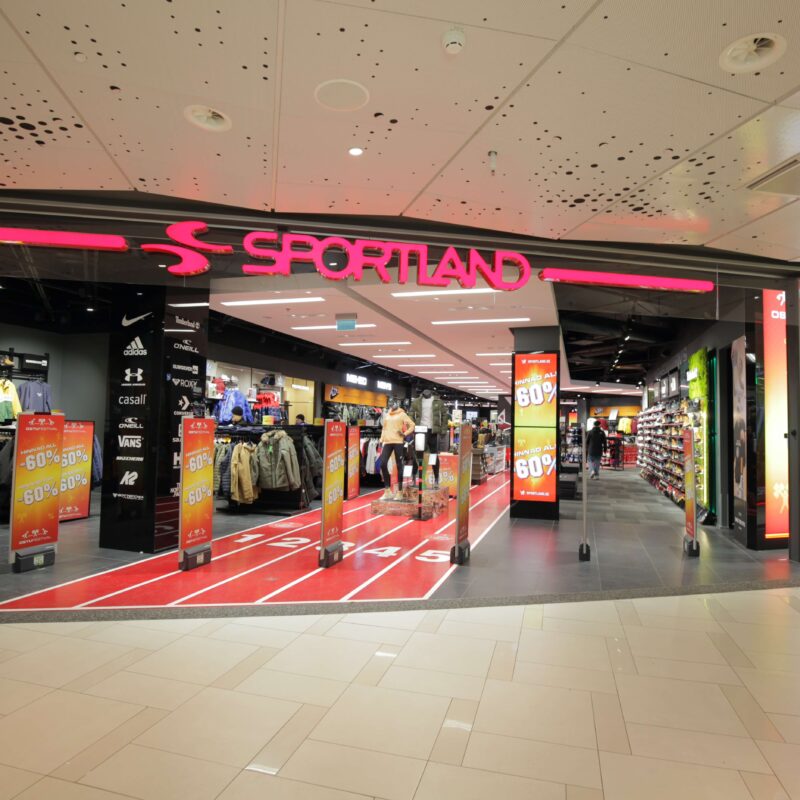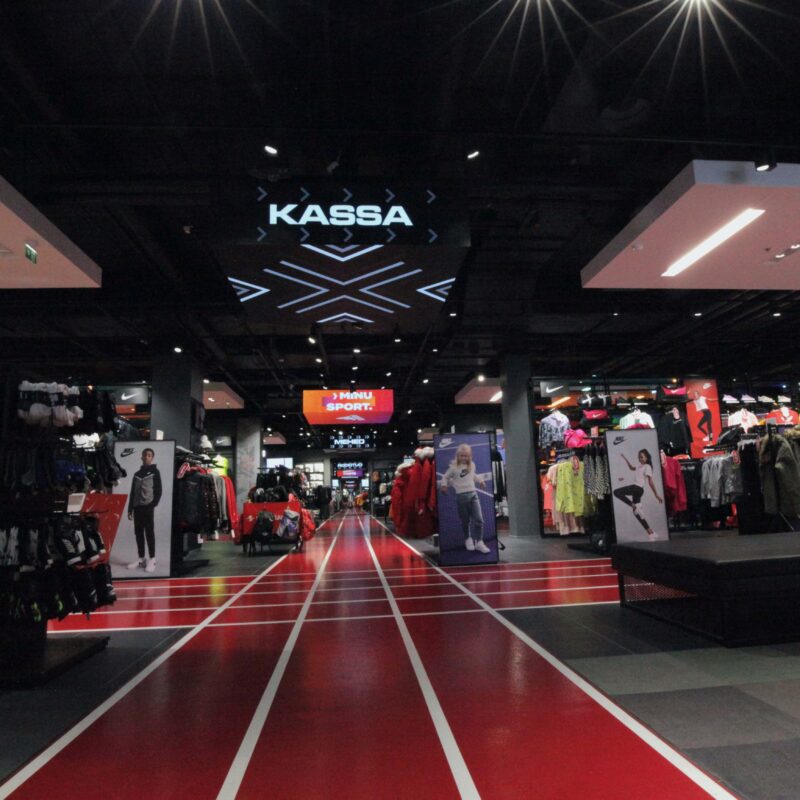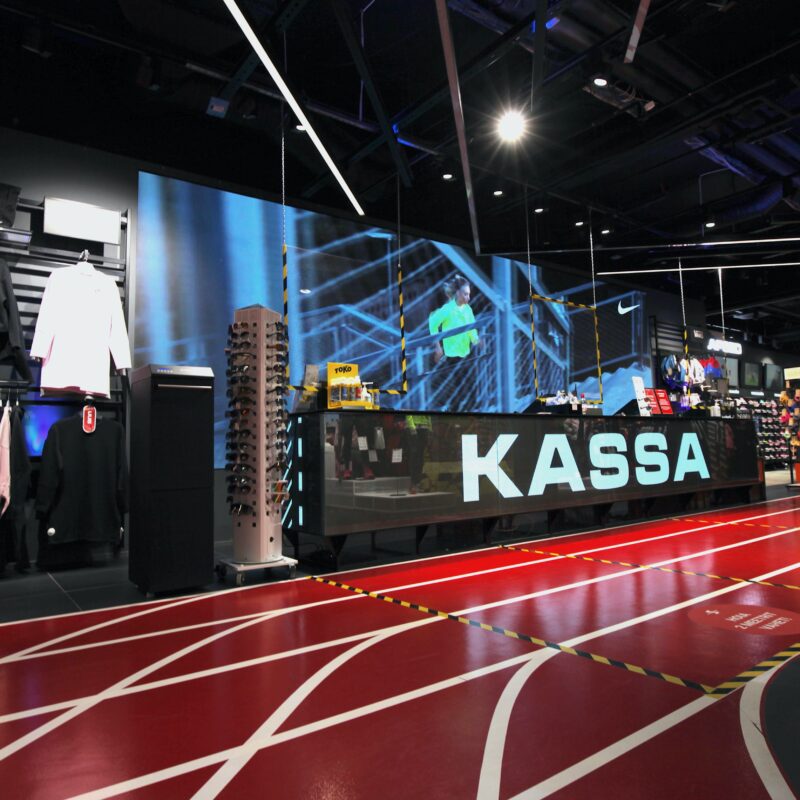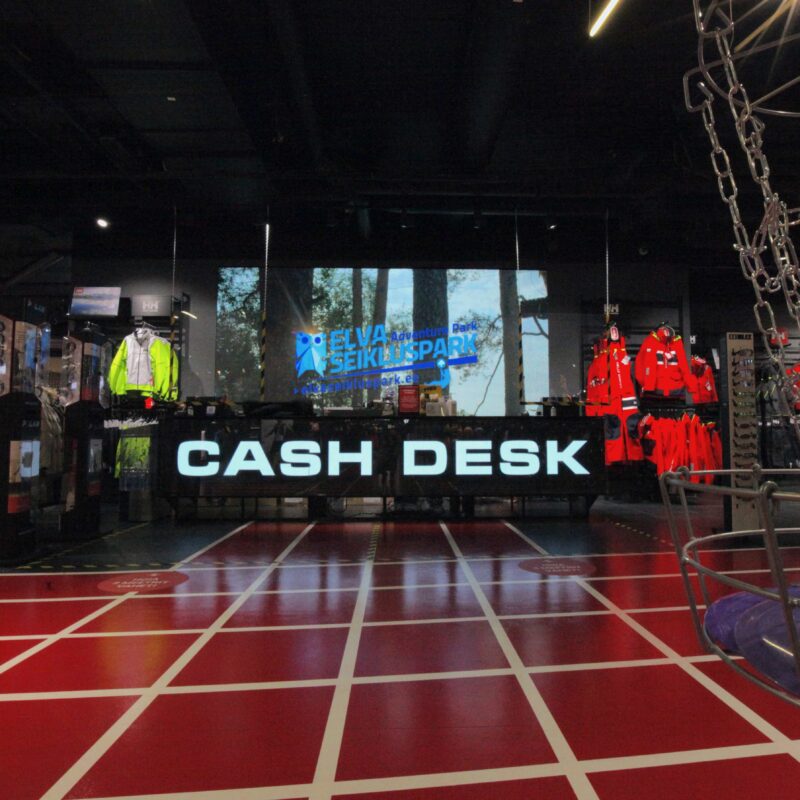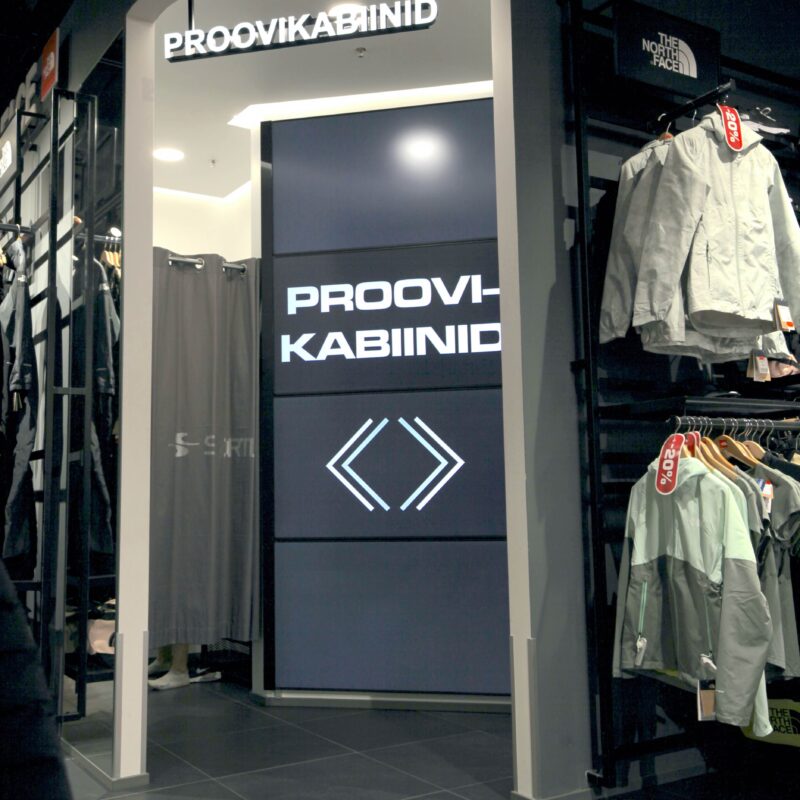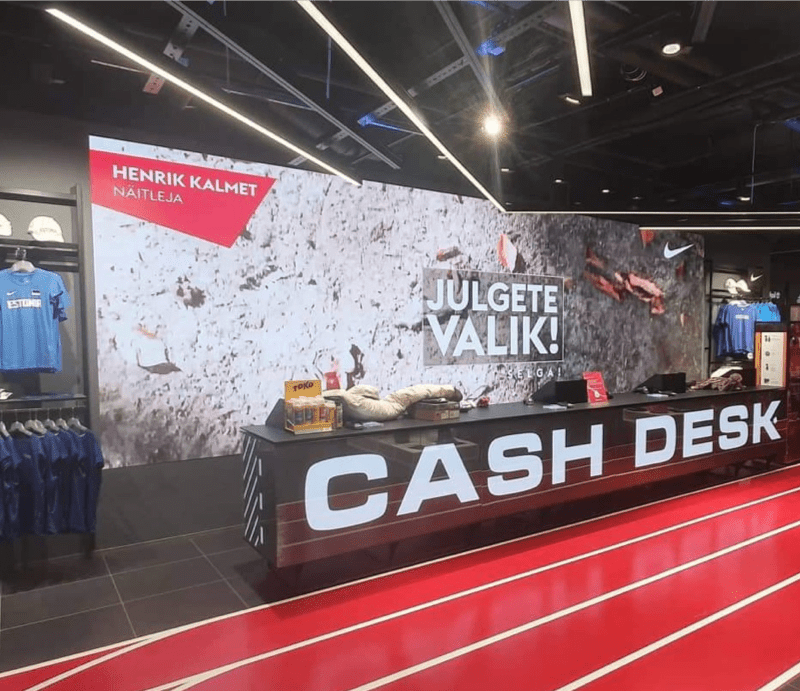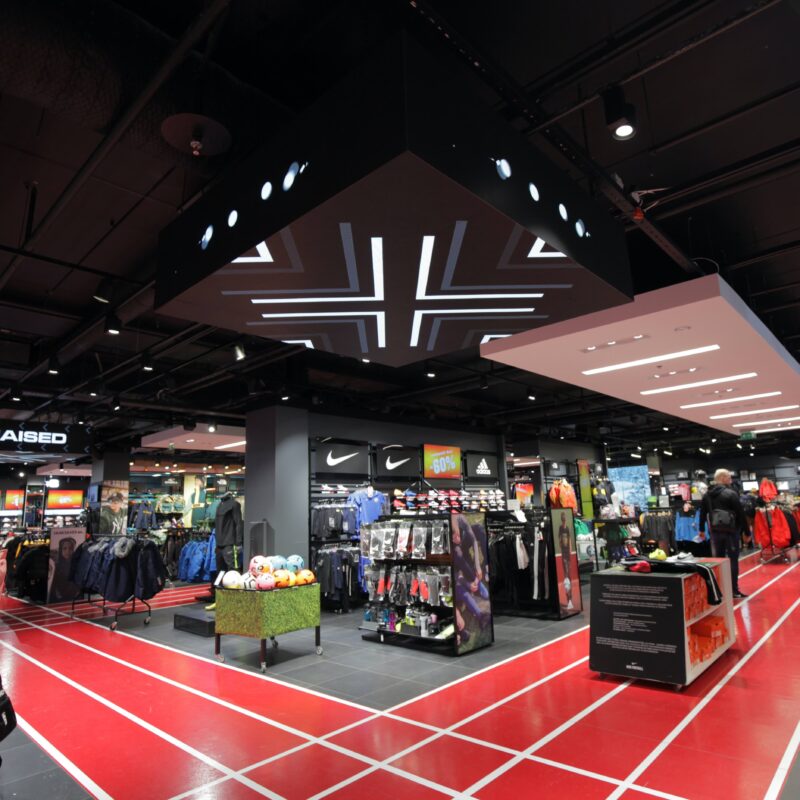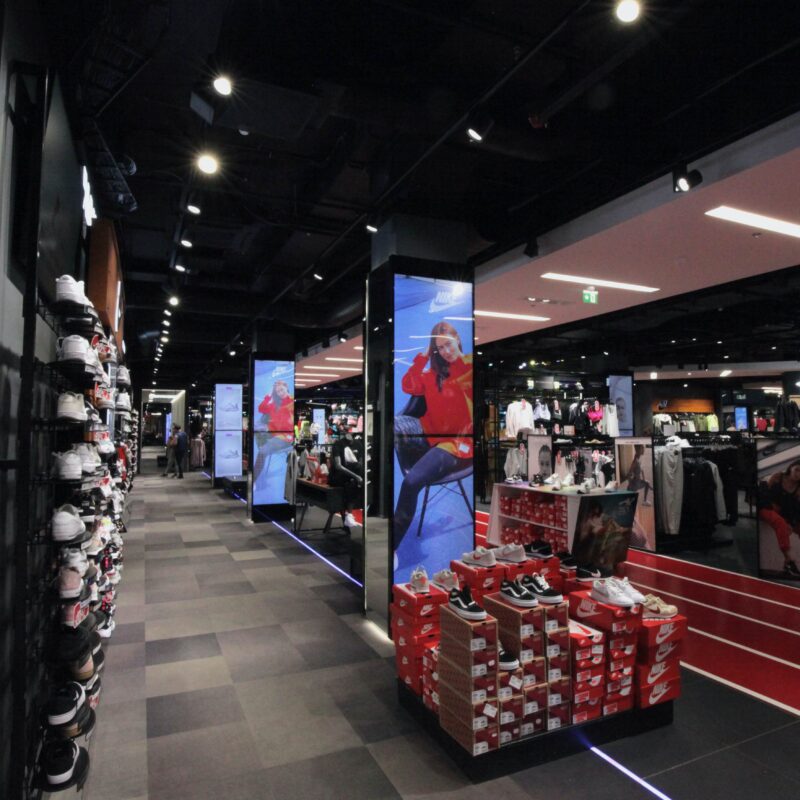 Thank you!
We will contact you within two working days.